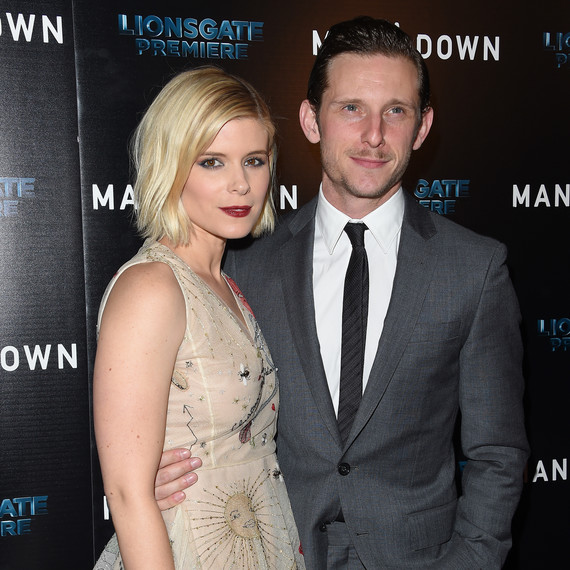 While the specifics of Jamie Bell's wedding to Kate Mara have been largely kept under wraps, the actor isn't afraid to speak about their marriage. In an interview with Entertainment Tonight, Bell revealed what it's like to be a newlywed.
"We're having a great time," Bell explained. "For me, nothing feels any different, and I think that's the way it should be. You make a dedication to each other, and that's it," he went on. "But I can't believe it's still so early," he admitted. "It feels like we've been married forever." Mara was by her husband's side throughout the interview, and Bell couldn't help but gush about his wife. "I'm very fortunate to stand next to her," he shared.
Bell and Mara got married over the summer and announced the news with an Instagram post. The photograph didn't reveal much about the celebration, but more information has slowly trickled out about their nuptials. Later the same month, Mara posted an image of the two wearing their wedding bands. While we don't know what the actress wore on her big day, we do know that it wasn't something bohemian. Apparently, Bell was invested in planning the wedding, and Mara's dogs attended.
A few months ago, Bell dished on the start of the couple's relationship. "There was an instant connection," he shared, referencing the stars' chemistry, which began when they filmed Fantastic Four together. "It was obvious very quickly that we were going to get married."