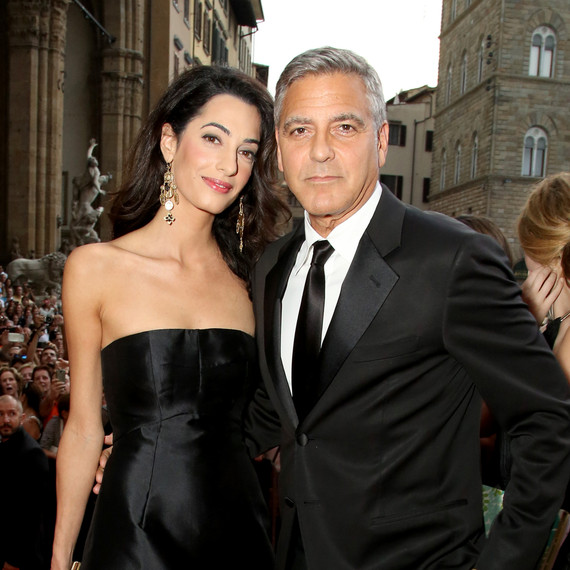 George Clooney loves both of his children equally, but he's especially taken with his daughter, Ella. The reason? She looks exactly like his wife, Amal.
"They're born with personalities. Ella is very elegant and dainty and she has these big beautiful eyes; she looks like Amal," the actor told Extra. His son, Alexander, couldn't be more different—he actually weighs a full three pounds more than his sister. "He's just a thug, he's a fat little boy, he laughs louder than everyone in the room; it's the funniest thing." While he's proud that his children are already developing distinct traits of their own, Clooney said that he feels lucky to know that there's a piece of his wife in both of the twins. "When Amal and I met and when we got married it became really clear we were lucky. It seemed selfish not to share some of that luck with some other people," he said, on the decision to have children.
The couple's love story is more than lucky—it's downright magical. The couple first crossed paths in Lake Como, Italy. "I thought she was beautiful, and I thought she was funny and obviously smart," Clooney told The Hollywood Reporter of his first impression of the human rights lawyer. After a few dates, the two took a safari trip together to Tanzania, where the actor realized Amal was the one. They were married nearly one year later. "There was no doubt that we were the right couple and that we were the right team. And we were a team from right off the bat," he said. "Immediately, we felt we were just happy, and we have been happy ever since."
The actor may love to talk about he and his wife's relationship and their children, but he and Amal have no plans to add to their family. When asked if the couple will try for more, Clooney said, "Done!"