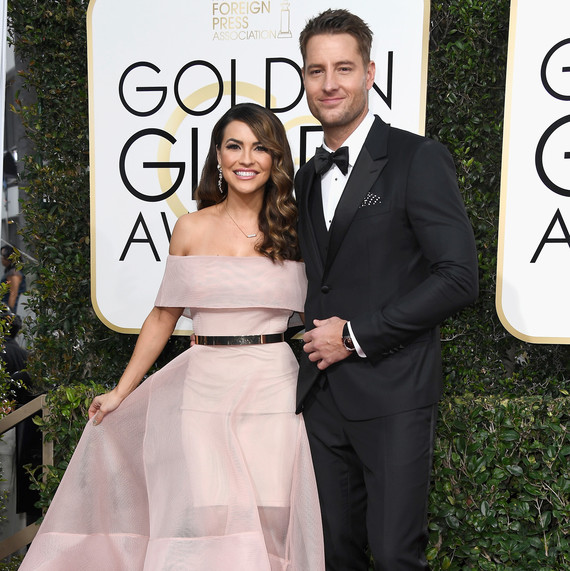 If you ask Justin Hartley what he's most looking forward to on his wedding day, he'll say it's simply being able to call his fiancée, Chrishell Stause, his wife. The This Is Us star also revealed that he's just as excited to share that special moment with his closest family and friends—including his costars.
"I love the fact that she's going to be my wife. I love the fact that I will have a wife and we'll be husband and wife and live together," Hartley told Us Weekly. "I love that, but I'm actually really looking forward to the wedding day. I'm going to have friends coming in from out of town that I haven't seen in a few years. It's going to be great." When asked if Mandy Moore, Milo Ventimiglia, Sterling K. Brown, and Chrissy Metz would be there to celebrate with the couple, Hartley said, "I hope so, yeah. I hope so, God willing, yeah."
We won't have to wait long to see whether or not the This Is Us cast can make Hartley's nuptials. The actor recently told People that he and Stause's big day is just around the corner. "We're almost done," he said. "We hired a wedding planner to take care of all that stuff, and we're just sort of going to show up and have a good time."
Hartley might be ready to start a new life with Stause, but he also revealed that he's enjoyed their prolonged engagement. "I like the word fiancée," Hartley said. "You say 'fiancée,' and I just like the idea of, it's almost like an eve, like Christmas Eve is cool, but being engaged is fun because you're looking forward to that wedding. It's cool to look forward to things."