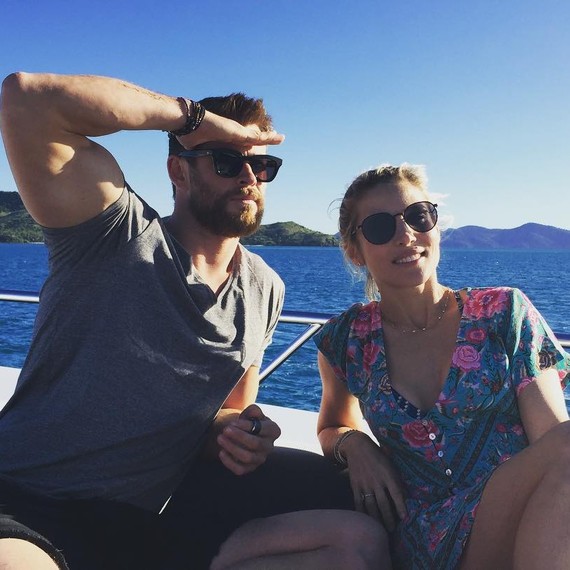 Some couples choose not to mix work and home life, bu Chris Hemsworth and Elsa Pataky are not one of those pairs. The spouses are starring in the upcoming movie Horse Soldiers together, and Hemsworth loved every second they spent on set together. He just spoke with Entertainment Tonight about the experience, which he called "fantastic."
"It felt like a little holiday, you know? Because the kids stayed in L.A. and Elsa and I got to go to Albuquerque, [New Mexico], for a week and kind of work together and hang out," he admitted. "That period for us was a great opportunity to just kind of hang out."
Best of all, their roles were easy to master. "We didn't have to do much rehearsing as far as playing husband and wife," he shared. In a recent GQ Australia issue, the actor said something similar. "Very little prep time needed to form that chemistry," he revealed.
But Hemsworth's career didn't always make his love life a breeze. In the same GQ Australia issue, he explained that working so much put a strain on his marriage. "My wife and I fell in love, had kids, didn't really see each other for a few years, then fell back in love," he explained. In that interview, he gave advice to couples struggling with busy schedules. "Make sure you have date night even if it's once in a blue moon, because most of the time you're just too tired and you'd actually prefer to sleep," he shared.