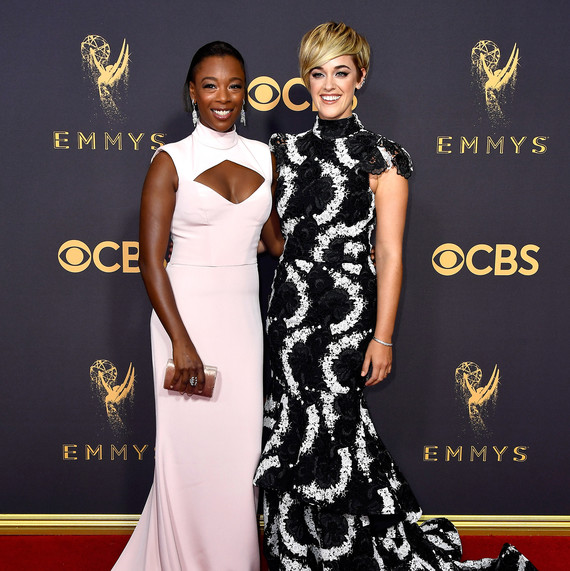 Samira Wiley and Lauren Morelli have been married for less than a year, but they've already learned all about what it means to be spouses. People caught up with Wiley to discuss newlywed life, and the actress shared a few things she's discovered since tying the knot.
"I've learned that it's not just about you anymore, but about you and your partner as a unit," the Handmaid's Tale star shared. "Life is now about navigating it together." She also added that Morelli's habits balance out her own. "Lauren is a very organized person that likes to leave on time, whatever that means," the celebrity joked. "She likes to have all her ducks in a row, and I don't know where half my ducks are!"
People also got Wiley to speak a little about the couple's wedding, which we featured in our summer issue. One of the most spectacular elements of the event was the huge confetti cannon. "It shot out thousands of pieces of confetti as soon as the music dropped," Wiley recounted. "We had this instead of a first dance, which prompted everyone to hit the dance floor."
Wiley and Morelli got married on March 25, 2017, in Palm Springs, California, in front of family and friends. They first met while working on Orange Is the New Black together, and began dating in 2014. In October 2016, Wiley revealed that Morelli popped the question with a princess-cut diamond engagement ring.