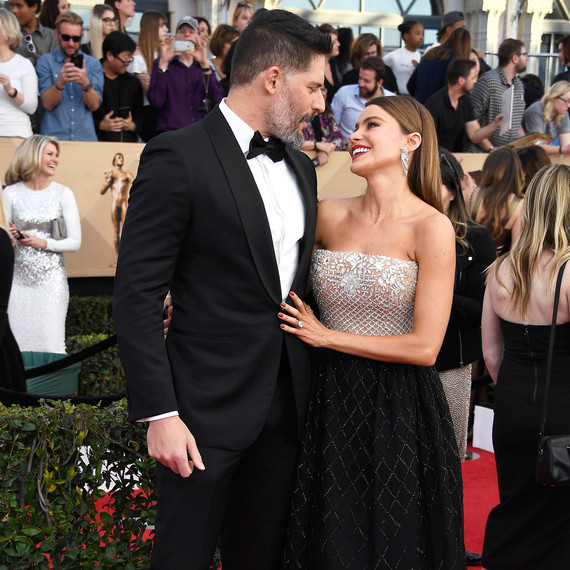 It's no secret that Sofia Vergara and Joe Manganiello are head over heels in love. The married couple never shies away from talking about each other on red carpet appearances and interviews. Still, we never tire of learning sweet details about their relationship.
In a recent interview with ET, Vergara revealed one of the things her husband loves most about her. No, it's not her acting chops or incredible beauty. It's her independence! She says, "He always, actually, tells me, he's like, 'You know, one of the things that draws me so much to you is that you were, like, the first woman [who] I went out with that is really, really, like, independent.'" Vergara certainly has a lot to keep her busy: The 9th season of Modern Family began airing last night, and the actress is about to release her own underwear line, EBY—Empowered by You.
Empowerment is clearly very important to Vergara, and it's nice to see just how much Manganiello supports her. "He loves it. He supports me in everything," Vergara told ET. "I think he realizes how important it is for [women to have] opportunities, for women to have [their] own thing going [on]."
The actors were married in November 2015 in Florida, after dating for less than a year. The wedding was a lavish celebration, and Vergara still shares snaps of the beautiful day on Instagram. Two years later, and the couple is still inseparable—so inseparable, in fact, that they're even starring in their first movie together this year.