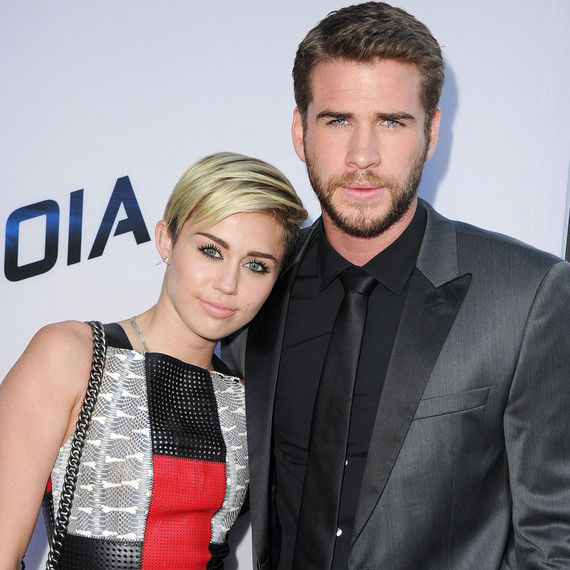 Ever since Miley Cyrus and Liam Hemsworth's re-engagement, rumors about their wedding have kept all of their fans guessing. The singer put the speculation to rest in an interview with the newspaper The Sun, revealing that she and Hemsworth have no intention of tying the knot—at least not yet.
"I don't envision marriage. I'm 24. I hope I get to live a little bit more. I have too much living to do," she said. The pair has remained out of the public eye since they recoupled and now, Cyrus is determined to take this next phase slowly. "Three years ago, if you'd asked me if I'd be here, this happy with this man, I'd have been stunned," she said. "I'm just riding this out."
In May, Cyrus told Billboard that she and Hemsworth had to "refall" for each other in order for their new relationship to work, since they'd both become different people during their separation. "I needed to change so much," she said. "And changing with someone else not changing like that is too hard. Suddenly you're like, 'I don't recognize you anymore.'"
Today, Cyrus and Hemsworth have embraced each other's changes, and the decision not to jump into marriage appears to have made their relationship stronger. "In some relationships, you lose yourself by being with someone else. Actually, it made me find myself more. I have no idea what the next three years will bring, but if it's possible to get even happier, I'll take it," she said.
Cyrus sounds wise beyond her years, something she says she has her parents—and relationship role models—to thank for. "Nothing and no one stays the same," she told Cosmopolitan earlier this year, on Billy Ray and Tish Cyrus's best marriage advice. "Grow, evolve, change with each other, and celebrate your love's journey!"