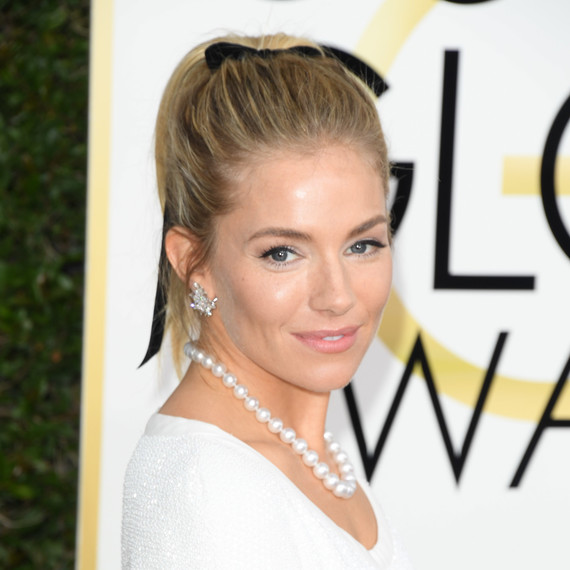 When Sienna Miller was recently spotted wearing an engagement ring around London, many assumed that the actress had taken her relationship with director Bennett Miller to the next level. Unfortunately, the truth is less exciting, although it's still pretty funny. Apparently, the ring she was wearing wasn't actually hers.
The bling was seen on that finger as the actress was leaving the set of her play, Cat on a Hot Tin Roof. Not only was it incredibly sparkly, but it was also quite large. As it turns out, the jewelry was just a prop, and part of her character's costume.
Of course, Sienna soon realized her mistake, and surely regretted the rumors it sparked. "She messed up big time," a source told People. "It's very funny. She was rushing off to dinner and forget to take her prop ring off! She's obviously feeling silly about it now. She didn't realize until she was in the cab."
While the star isn't currently engaged, the speculation wasn't that unreasonable. She and Bennett have been considered an item since fall of last year, and their relationship is pretty private. That means that if Bennett does propose, there may not be an official announcement, and a ring spotting could very well break the news. Actress Mandy Moore was also recently seen out and about wearing what appeared to be an engagement ring. Reports indicated that her boyfriend, musician Taylor Goldsmith, popped the question. News just broke that Moore's This Is Us costars confirmed the exciting announcement.