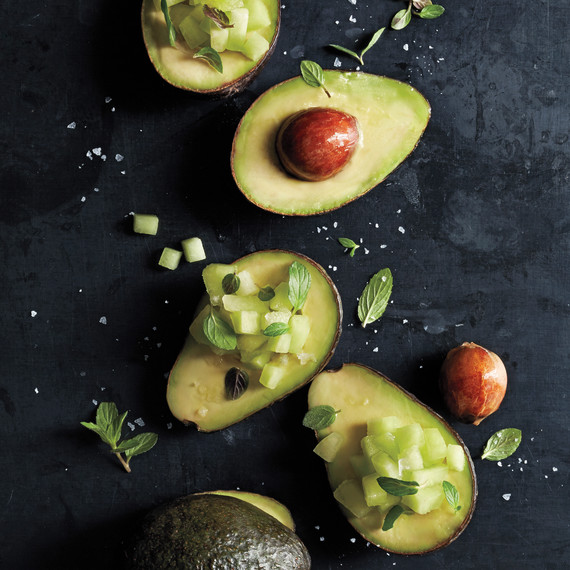 It's the bash before the bash: your bachelorette party! While your 'maids have done their part in planning a weekend you'll never forget, it's up to you to prepare to survive it. With all too many stories of brides-to-be calling it a day before the sun even goes down, we asked nutritionist Brigitte Zeitlin to help pinpoint the right foods to keep you fueled throughout the festivities. 
Avoid fad diets.
It's tempting to go on a cube-of-cheese diet a la The Devil Wears Prada before the big day and then give yourself a cheat weekend, but Zeitlin advises against it for two good reasons. "Either (the bride) will go so completely off the rails food-wise because she has been starving herself and going through other extremes... or she will continue to keep this very restrictive diet while away, and not allow herself to really relax and enjoy the time." Instead, Zeitlin recommends brides on a pre-wedding diet keep a smart and consistent plan, even during the festivities, and incorporate some fun group workouts like a spin class or paddle-boarding. 
Don't skip to save.
Skipping meals to "save" calories for cocktails later in the day? Fake news. This is one bit of bad advice that just won't die. If the thought crosses your mind, remember Zeitlin's words: "This will ultimately backfire on you and you will overeat at dinner and then overeat that 3 a.m. pizza, too." It might feel counter-intuitive, but your best bet is to eat a lot of filling, healthy foods throughout the day. That means eggs, whole wheat toast, and fruit for breakfast, a lean and green salad at lunch, and an afternoon apple with PB&J. 
Fuel up.
As if avocado wasn't already dueling "Despacito" for the title of "Most Popular Thing on the Face of the Earth," we've uncovered yet another bit of praise for this green goddess. "The morning after your big night out, eat a smashed avocado on whole-wheat toast with a scrambled or soft-boiled egg on top," advises Zeitlin. "This combination will replenish some B vitamins that we can lose when drinking."
Sweat it out, ASAP.
Upon returning to real life, it's normal to want to curl up into a ball and sleep until your honeymoon. But the best thing you can do for yourself is to get to your usual fitness regime. "The sooner you get there, the sooner you'll bounce back." Zeitlin promises. "If you think the first week post-party will be tough, then invoke the buddy system and ask your fiancé or bestie to meet you for a class." Above all, employ a little moderation (easier said than done, we know) and enjoy yourself! A wedding is one night. Bachelorette party stories are forever.