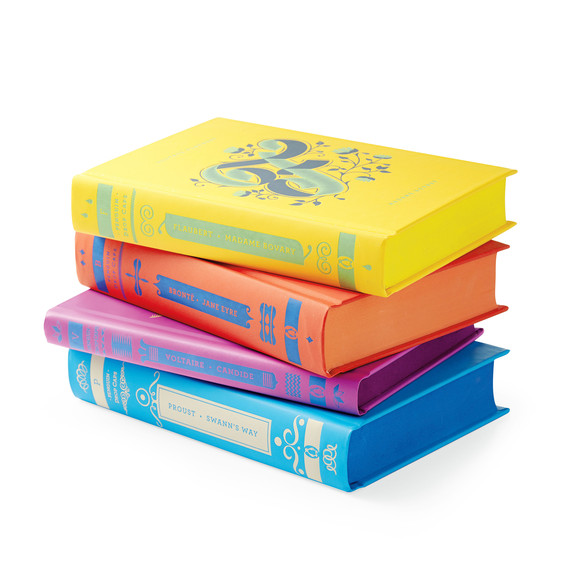 Have you started to have stressful dreams about the guest list? Are you overwhelmed by the many possible flavor combinations of your wedding cake? Consumed by the eternal question: band or DJ? If you answered yes to any of these questions, it's time for a break. For a surefire way to distract yourself from your upcoming nuptials, all you need is a good read. With this handy list of nine titles (without any plots relating to wedding planning), you can relax and recharge until the next big decision.
If You Like Thillers: The Lying Game by Ruth Ware
Ware's third novel, The Lying Game, is a psychological thriller about the secrets a group of women swear to keep from their boarding school days. When Kate texts the group "I need you," all four women reconvene at Salten, their alma mater near the English Channel. Though they were once infamous at the school for playing "The Lying Game," the truth is about to come out.
If You Want to Channel Jackie Onassis: Upstairs at the White House: My Life with the First Ladies by J.B. West with Mary Lynn Kotz
J.B. West was the chief usher at the White House and worked in the building for over 28 years, seeing ever First Lady from Eleanor Roosevelt to Pat Nixon behind closed doors. Hailed by Jackie Kennedy as "one of the most extraordinary men I have ever met," West tells the stories you haven't heard about America's most extraordinary women in Upstairs at the White House: My Life with the First Ladies.
If You Want to Revisit a Classic: Little Women by Louisa May Alcott
Little Women is the coming of age story of four sisters (Meg, Jo, Beth, and Amy) has been the basis of numerous TV and film adaptations but nothing is as good as the original work. Meg, Jo, Beth, and Amy navigate sisterhood, relationships, and growing up together, making for a classic read that's as relevant now as it was then.
If You Want to Learn Something: Astrophysics for People in a Hurry by Neil Degrasse Tyson
Neil Degrasse Tyson, renowned astrophysicist and champion of the sciences, can teach you everything you need to know about astrophysics as you read Astrophysics for People in a Hurry on your morning commute. With his signature wit and breadth of knowledge, Tyson helps any thinker ponder life's most interesting questions.
If You Like the '60s: The Girls by Emma Cline
Evie, the teenager at the center of The Girls, is in the beginning of her rebellious phase, only her version leads to her joining the most infamous cult of the late 1960s. The novel is equal parts nostalgic, hypnotic, and utterly captivating. It's a tale of girlhood gone devastatingly wrong.
If You Want to Feel Like a Teenager Again: The Moon and More by Sarah Dessen
Sarah Dessen is back, and she's continued to write the sweet, sometimes moody, but always relatable, young adult fiction you loved in your youth. Take a trip down memory lane with The Moon and More, a dreamy summer romance with just the right amount of angst and first-time love.
If You're in the Mood for a Memoir: Just Kids by Patti Smith
Patti Smith's memoir Just Kids is everything you want it to be: well-written and packed with great stories about life in New York in the '60s and '70s. The rocker tells the story of her relationship with photographer Robert Mapplethorpe during the tumultuous years of the period. Any music fan should read this book.
If You're in the Mood to Laugh: Yes Please by Amy Poehler
Mostly wit with a hefty dose of wisdom, Poehler's memoir Yes Please is the perfect book for anyone who is in need of a little humor. She chronicles her upbringing, her days at the Upright Citizens Brigade, and her work on Saturday Night Live and Parks and Rec. Written with her signature charm and focus on girl power, Poehler's book will leave you happy and inspired.
If You Just Want to Feel Empowered: You Are a Badass: How to Stop Doubting Your Greatness and Start Living an Awesome Life by Jen Sincero
Best-seller How to Stop Doubting Your Greatness and Start Living an Awesome Life is filled with small chapters with inspirational and hilarious stories and advice in a very real way. There's no need to stress about your wedding when Sincero is giving you the tools to own your life like never before.