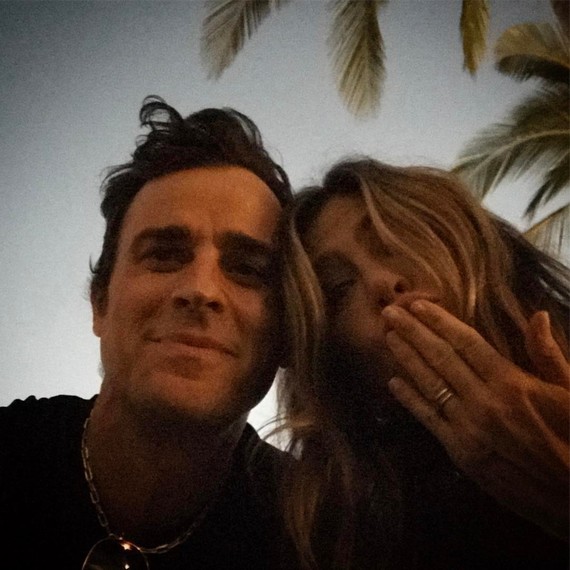 It's always a treat to see celeb couples on screen together. Many first meet while filming, and others choose to star in side-by-side roles later in the relationship. While Jennifer Aniston and Justin Theroux are one of the pairs that hit it off on set, it's now been revealed that their longtime romance could've started a whole lot sooner! Theroux recently gave an interview with Mr. Porter magazine, explaining the could've-been scenario.
Toward the start of his career, Theroux had the chance to audition for a role on Friends, the hit TV show that put Aniston on the map. "I didn't bother [going]," he admitted. "I slept in that day." The actor added that it was a fear of the spotlight that prevented him from attending. "I wouldn't have been prepared for [the fame]," he shared. While we have no idea what the role would've entailed, we can't help but dream of a romance plot with Rachel!
In the interview, Theroux and Aniston also spoke about each other. According to the former, the latter's hilarious, which is something he loves about his wife. "Why would a man be intimidated by a funny woman? In a perfect world, a relationship is two people laughing together," he explained. Displaying that humor, Aniston described her husband's personality. "At first you think he could be like a serial killer," she joked, "but he is actually the nicest person in the world."
As usual, Theroux had nothing but praise for his spouse. "I think [fame] does drive people insane and you can tell who those people are in the world," the actor said. "It's definitely something you have to analyze and come to terms with. Which I think [my wife] has done very elegantly and pretty effortlessly."