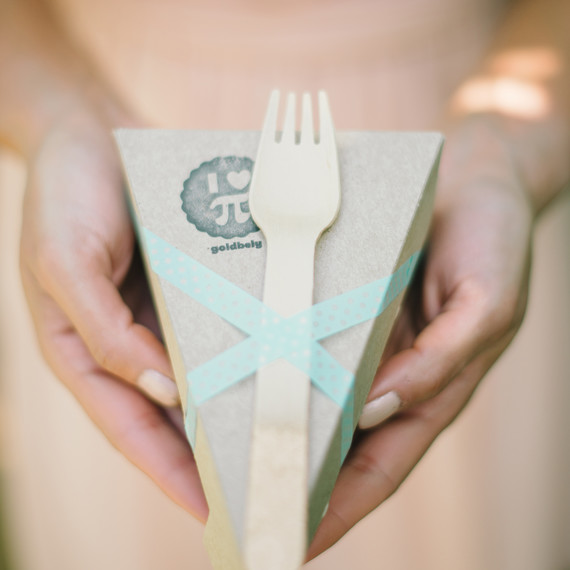 In the weeks leading up to your wedding, you may find yourself looking to splurge on an edible surprise for your guests to enjoy at the end of the night. If you're especially interested in treating them to a little something extra sweet after the wedding, you're in luck. There are several ways to pull this surprise off, so consider this list of tasty, thoughtful options. We promise: Your friends and family will love digging it to any one of these ideas after a long night of dancing.
A Welcome Bag
Welcome bags filled with goodies are a common way to greet guests at their hotels. You might pop in some local chocolates or caramels, or maybe a bag of sweet and salty kettle corn. A bottle of apple cider can be a good addition for a fall wedding, or a fresh pressed juice and homemade granola in the summer months.
A Turn-Down Treat at the Hotel
A turn-down treat is something that's delivered to your guests' hotel rooms in the early evening. The idea is that they'll get back to their hotel room following the wedding festivities and have a surprise treat waiting for them. Cookies and milk are a great option for this, but mini hand pies or homemade pop tarts would hit the spot, too.
Take-Away Items at the End of the Wedding Night
If guests aren't staying at hotels, you might consider having take-away bags at the wedding. These could be filled with fresh donuts, beignets, or churros. You could also opt for pre-made s'mores or small apple strudels if they seem weather appropriate.
Shuttle Snacks
If your wedding is in a location that takes a while to get to and you're providing shuttles for guests, a snack pack might be worth considering for the drive home. Shortbread is a great sweet and salty option for this and you might select a caramel dipping sauce to go with it. Cracker Jacks are another sweet and salty throwback treat that feels appropriate to the bus ride experience.
Brunch in a Bag the Day After the Wedding
If you're not hosting brunch the day after the wedding but still want to sneak in a surprise treat for guests, you could have a breakfast bag delivered to their rooms. This could be something as simple as freshly baked muffins or scones with local jams, or fresh fruit and crepes with a bottle of cold brew coffee.