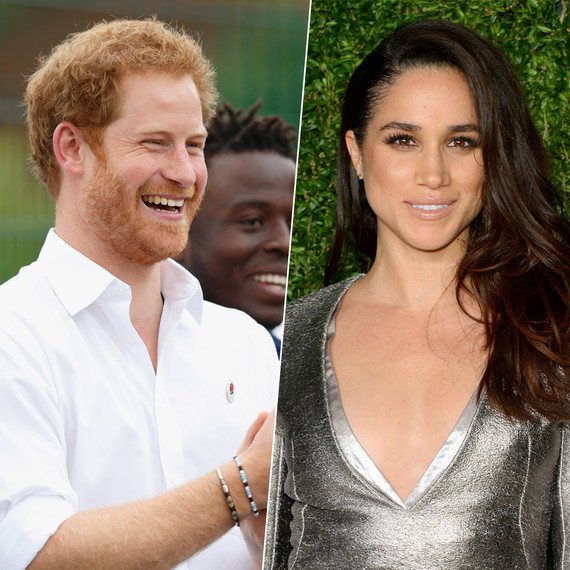 Ever since Prince Harry and Meghan Markle first made news as an item, onlookers have been waiting for the famous couple to get engaged. As things have gotten more serious between the pair, the fire's only been fed, and engagement rumors are flying left and right. So how do we know what's true? Sure, Prince Harry and Markle may have some incentive to keep their status under wraps, but as People notes, it's far more likely that the proposal hasn't happened at all.
After reflecting on Prince William's engagement, People came to a conclusion: If Prince Harry ever actually proposes, Kensington Palace will be the first to release the news. The royal hub controls how the royal family is portrayed, and it makes sense that the powers that be would have first dibs on the announcement.  
When Prince William proposed to Duchess Kate, for example, Kensington Palace made an official statement. After the statement, the newly-engaged couple gave interviews and released official engagement photos. It's important to note, however, that the announcement came a month after Prince William actually popped the question. He proposed in October 2010, and the news was revealed in November 2010. So yes, maybe Markle has a ring, but we'd expect to hear about it relatively soon.
If you want to be completely certain that Prince Harry and Markle are engaged, keep an eye on Kensington Palace—when they know, we'll all know. In the meantime, embrace the couple for the cute boyfriend and girlfriend they are.