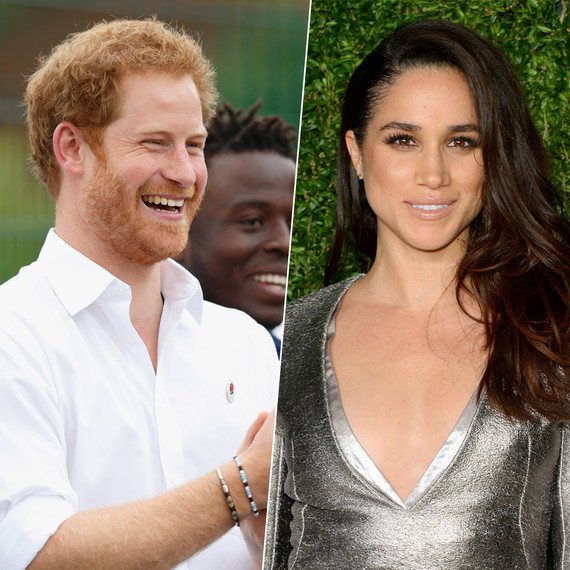 If you were holding out hope that Prince Harry would propose to girlfriend Meghan Markle on her birthday (the actress turned 36 on Friday), we've got some bad news for you: It didn't happen. Although the pair is still formally unattached, the royal did take his girlfriend on a special getaway that's packed with tons of meaning. 
The Sun first reported that Harry and Meghan were spotted in South Africa on Friday, where the pair was seen arriving casually dressed for a safari vacation. Meghan was even holding what appeared to be a gift wrapped in bubble wrap, and Harry had his arm protectively around his girlfriend of nearly a year. 
Tomorrow's front page: Besotted Prince Harry wraps an arm around girlfriend Meghan Markle on romantic holiday for her 36th birthday pic.twitter.com/kf6VBiGMog

— The Sun (@TheSun) August 4, 2017
"Harry has been planning this holiday for a long time," a source told The Sun. "He's made the trip incredibly romantic. They'll go on boats across the lake, walk in the bush and dawn and camp under the stars." In addition to being a romantic setting, South Africa is especially meaningful to Harry and brother Prince William. Harry has often sung the praises of Africa, calling it the place where "I feel more like myself than anywhere in the world," People reports. And who could forget that William proposed to Kate Middleton in South Africa seven years ago?
So could Harry be waiting to surprise Meghan with a proposal towards the end of their trip? It's certainly a possibility. "Who knows what will happen when they're watching a sensational African sunset together?" The Sun's source said. "Maybe he'll get down on one knee. Harry regards Africa as his spiritual home and has often talked of how he can get away from it all there. Obviously he wants to show Meghan what an amazing place it is and create new memories together. Harry's done a lot of conservation work in African with endangered elephants and black rhinos and he'll show them to the woman he wants to marry."
Whether the trips ends with an engagement ring or not, this will surely be a vacation both Meghan and Harry will remember for years to come.