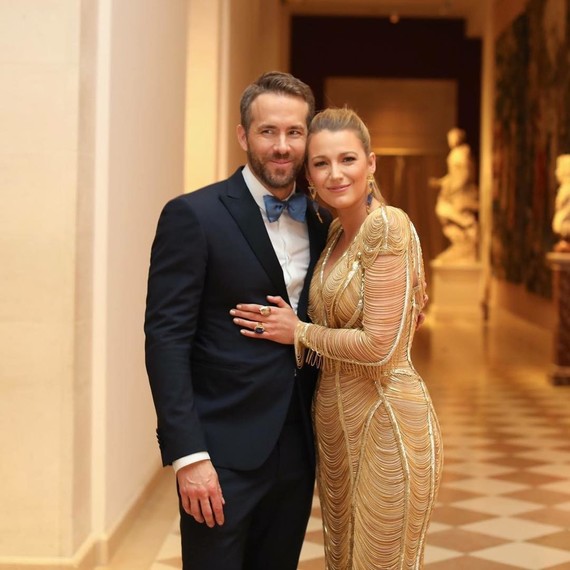 Blake Lively and Ryan Reynolds are one of the cutest pairs in the game—not to mention one of the most famous! But just like us, they do normal couple things, from raising adorable children to supporting each other on the regular. And apparently, just like non-celeb spouses, they're there to lend their friends a hand, checking out their besties' new beaus and spending time as a crew.
The married couple recently took a trip to visit Taylor Swift in Rhode Island, US Weekly reports. But it wasn't just any occasion—they met with her and rumored boyfriend Joe Alywn. The foursome hung out at Swift's home for two days, which is a long commitment for a double date! Clearly the couples get along with one another, or at the very least, Lively and Reynolds are good sports!
The parents aren't strangers to double dates—they actually hit it off on one. While the two first met on the set of Green Lantern, the sparks really flew when they were dating other people. "She was on a date with another guy and I was on a date with another girl," Reynolds previously shared, "and it was like the most awkward date for the respective parties because we were just like fireworks coming across."
Can these lovebirds get any cuter?