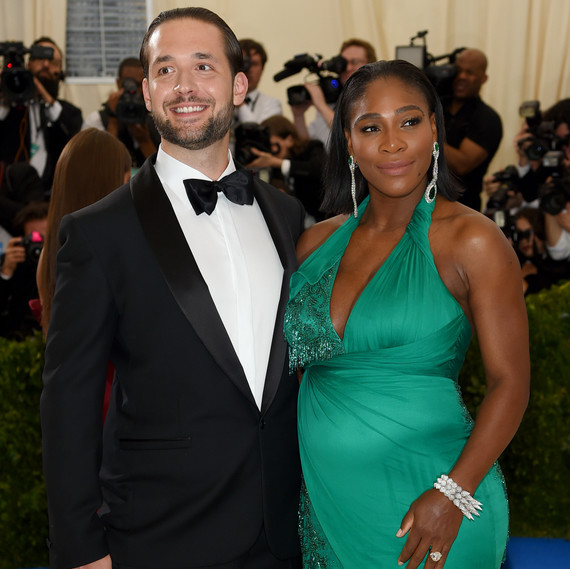 It's time for a little parenting prep! Expectant parents Serena Williams and fiancé Alexis Ohanian are getting ready for the new addition to their family. The couple previously browsed Reddit threads for advice, but now they're practicing their newborn parenting skills in a "baby class" that took place over the weekend.
The professional athlete shared several updates from the couple's parenting class on Snapchat, according to People, including a video of a baby doll wrapped in a blanket as the parents-to-be worked on perfecting their swaddling technique. "Baby class 101," Williams wrote on the video.
Williams also shared another Snap where she showed off her skills. "Good swaddling, Serena! Yes," the tennis star said in the video, congratulating herself on her swaddling accomplishment before turning the camera to Ohanian, who wasn't doing quite as well. "Look at this student," she said. "Oh, what happened?"
For his part, Ohanian seemed a little stressed by the hands-on practice session. "I can't help it!" the Reddit co-founder said as the camera caught a glimpse of his poorly-swaddled baby doll. He then went on to pick up the doll football-style while Williams poked a little bit of teasing fun at her fiancé. "Sir, that's not how you carry the baby," she said jokingly.
Fortunately, the pair still have time to work through those parenting kinks before the arrival of their little one. Plus, Ohanian will have the swaddling skills of his Snapchat-proven fiancée, Williams, to help him sort out the best way to soothe that baby! And, swaddling technique aside, we're sure this adorable couple will take to parenthood like pros.