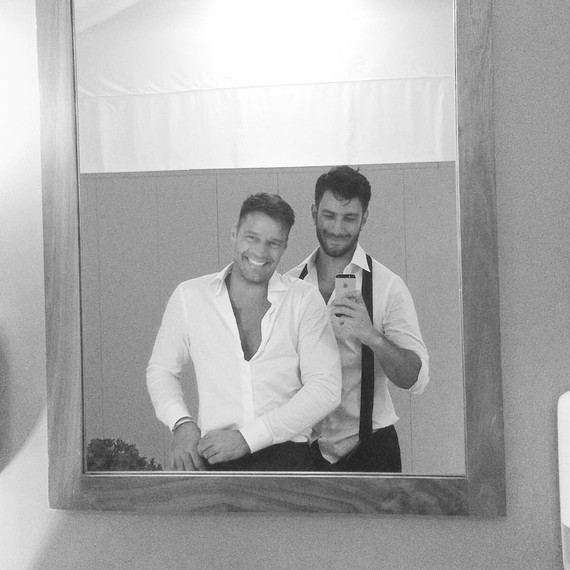 Ricky Martin and Jwan Yosef have been happily engaged since the end of last year. Now, the pair is ready to jumpstart wedding planning, but they've already found that the process comes with a few surprises. The singer recently spoke to E! News about his nuptials while in Las Vegas for his residency.
"It's going to be a big event. I want something massive," the singer revealed. But as it turns out, "massive" takes a whole lot of unexpected effort. "Everybody is talking about the wedding but nobody is talking about the planning of the wedding because it's so difficult," Martin joked. "I didn't know it was so complicated to put together an event like the one we want."
Regardless of planning obstacles, the star is certain on some wedding details. "I for sure want to get married in Puerto Rico. That is something that has to happen," he shared. Martin and his family are Puerto Rican, so the location choice makes sense. Yosef, however, is "from Sweden and some of his relatives are from Syria," so the couple plans to pull a balancing act and plan for something "international."
If Martin's excitement for his upcoming ceremony is any indication, we're certain this wedding will be one for the books. He also spoke highly of his children in the interview, saying "everything I do is based on my kids." Will twins Matteo and Valentino play a role in their dad's big day? We hope so!