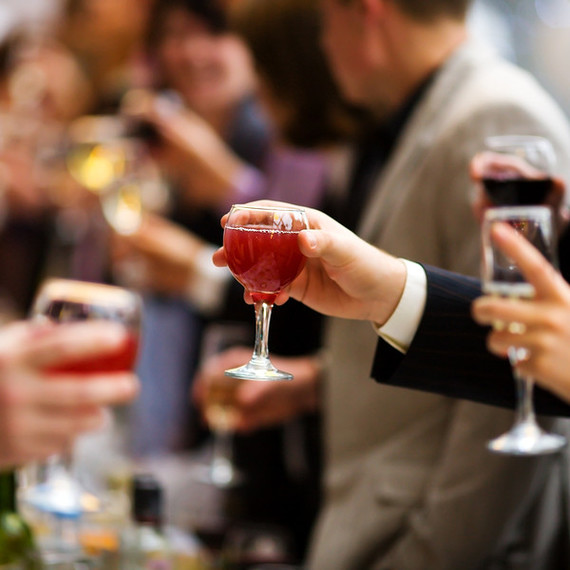 In addition to being the groom's number one supporter and bachelor party engineer, the best man is the charming toastmaster at the reception. It's an important role, and delivering the perfect wedding toast is harder than most men think. Here's what's involved, plus our best tips to get yours right.
You speak first.
The best man is the only person who is traditionally expected to toast the bride and groom. Start off by introducing yourself then welcome everyone and thank them for attending on behalf of the couple. Once the formalities are out of the way, the best man usually shares some happy, funny (but not crude) memories of the couple, then offers some amusing observations or advice about marriage. You'll finish it off by raising your glass and making a heartfelt toast to the couple's long and joyous future.
You should keep it short.
Sometimes people go on and on during a toast, but that won't get the crowd's approval. Like other toasters, the best man should speak for no more than two minutes.
Be prepared to introduce everyone else.
There's hardly a wedding where the best man is the only one who gets chatty. After your toast, you'll be expected to invite other speakers to the mic—generally the maid of honor first, followed by the parents of the bride and groom, and finally the newlyweds. Well before the wedding day, the best man and the couple should make a list of who is going to give a toast and in what order. You can carry the list on paper or in your phone on the wedding day so you know who to call up when.
Rehearse your speech.
Winging it isn't recommended, and especially if the toasts follow the cocktail hour. It's best to practice what you want to say and put the words on an index card, which you can then refer to during your time at the mic.