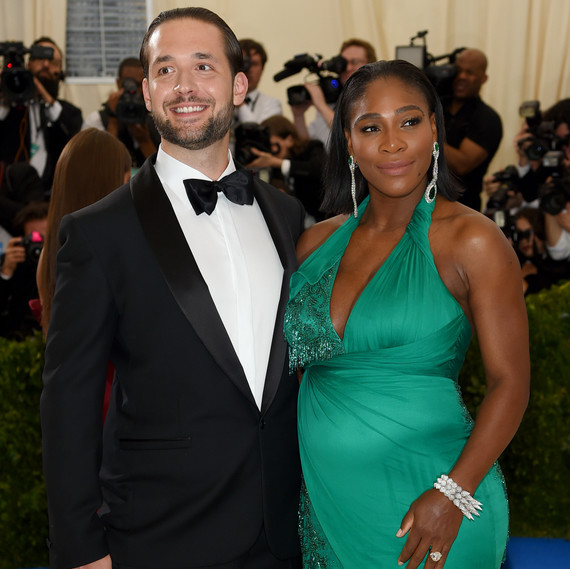 Is there anything you can't find on the internet? Probably not—even when it comes to the best way to parent your soon-to-be child. Just ask Serena Williams' fiancé, Alexis Ohanian, who has apparently been going straight to his favorite internet source for information: Reddit.
That's right. The Reddit co-founder himself has been searching his own website for parenting tips before the couple's first child arrives, according to ET. And he's definitely digging up some good ones! "My favorite [tip] is to sleep with a blanket for like a month before the due date so you get your dad scent all over it," Ohanian shared. "And then wrap the baby in it once it shows up, so they're not just immediately bonding with Mom, but also getting a bit of Dad."
But that's not all Ohanian has learned. The businessman has also tracked down tips on introducing pets to babies (Williams has a super cute dog named Chip), and the best advice for baby clothes. "Same goes for pets, except the opposite," Ohanian says of the blanket situation and dogs. "Introduce them to the child using a blanket that's been wrapped around the baby."
He added that, "snaps on baby PJs are nonsense," and explained that there's a better alternative for those middle-of-the-night changings. "Zippers are far more practical, despite not making that satisfying snap noise when you get baby dressed." We'll keep that one in mind! Best of luck for the happy couple, who are all set to welcome their new bundle of joy early this fall.