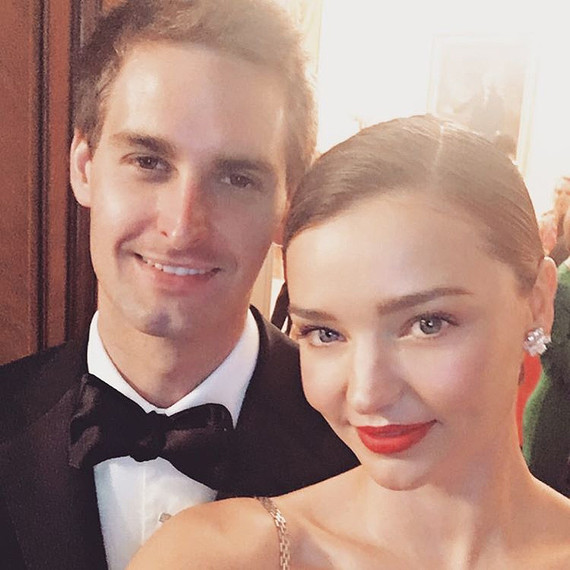 Miranda Kerr and Evan Spiegel know how to celebrate! The supermodel and her Snapchat CEO husband pulled off the most incredible May wedding, and Kerr is finally sharing a few more fun details about the dreamy event. Let's just say we're all ears!
"Our wedding was just so joyful," she shared during a panel for In Goop Health in Culver City, California, according to People. "We started the day, did yoga, then our families came over and we literally had this celebration in our backyard. It was incredible. It was so magical." She even shared the specific type of yoga she's loving these days—Kundalini yoga, which focuses on breath work and meditations. "It energetically invigorates me. Without that, I don't know that I'd be able to do everything I do." Kerr definitely has the right idea for starting a wedding day off in the most relaxing way. Who need Champagne when you have an empowering yoga practice?
The backyard wedding may have been small, but the couple didn't skimp on details. A source previously shared that the ceremony was packed with emotion, and that the theme was rustic-chic and included farmhouse-style tables, and gorgeous arrangements packed with pale pink roses. Kerr's taste in wedding décor sounds perfectly on point.
Not only is the model opening up about how unforgettable her wedding was, she's also sporting a new bit of sparkle these days—her wedding ring, which she showed off in an Instagram snap during the Moschino fashion show last week. "Backstage at @moschino," she captioned her photo, which offers a glimpse at the new addition.
Now all we need is a close-up (just like that Snapchat engagement announcement) for all the diamond-studded details.