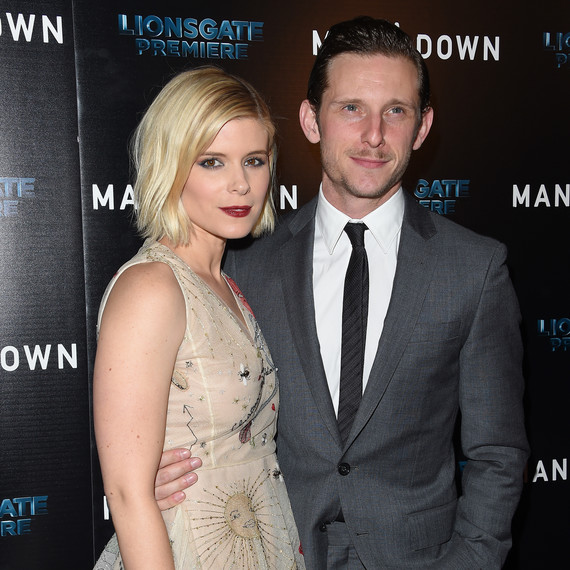 While we're still waiting to discover more than a few of Kate Mara and Jamie Bell's wedding essentials, we have uncovered one of the bride-to-be's must haves: her canine companions. That's right, following a popular wedding trend for couples with fur babies, the Megan Leavey actress will be adding her own pets to the big day.
The actress opened up about her decision on Good Morning America, according to ABC, saying of her plans, "All I can tell you is that my dogs will be in the wedding." Could this bridal party addition have anything to do with Mara's latest film role? It doesn't seem like a stretch—especially when you consider how highly Mara speaks of her canine co-star in Megan Leavey. "We bonded very, very quickly," she said. "It was hard to say goodbye."
But while the actress is remaining mum about other wedding additions, we do have a little extra insight into the bride-to-be's wedding look. "It's taken care of," Mara said previously, adding that her stylist, Johnny Wujek, helped her nail down the perfect dress in record time. She also admitted that she's skipping out on a popular wedding dress trend and won't be wearing a boho gown down the aisle.
We'll be keeping our eyes peeled for any additional glimpses at the couple's upcoming nuptials. And in the meantime, we'd be happy to get another good look at that gorgeous engagement ring!