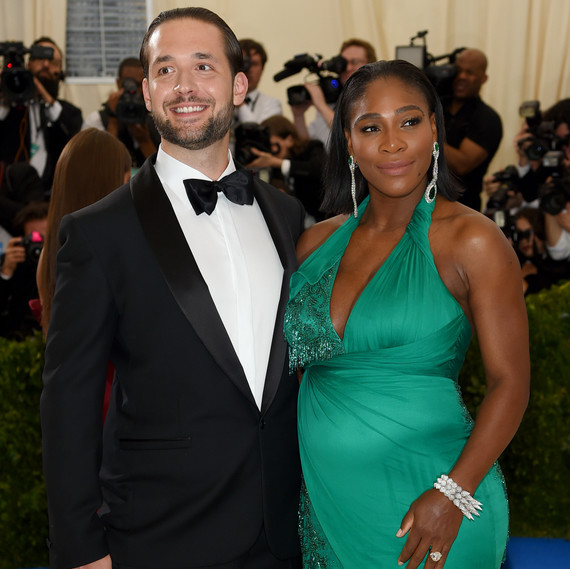 Will Serena Williams and fiancé Alexis Ohanian be welcoming a flower girl or a ring bearer this September? If you ask Venus Williams, the sister of the bride- and mom-to-be, it's the former. But does Venus really know the truth about the baby's gender? 
According to E! News, Eurosport caught up with Venus after her second-round win at the French Open and asked the tennis pro what she's hoping Serena's baby will call her. "She's going to call me her favorite aunt," Venus said. "We all like 'Baby V, Baby Lyn, Baby Isha.' We all want the baby to be named after us." 
But Serena was quick to say that she and Alexis still don't know the sex of the baby—and they won't until he or she is born in September! "I think the surprise of knowing what you are going to have on that very special day you give birth is prob the best surprise you can ever have," she wrote in a post on Instagram. "So to clarify what Venus said, I am always joking with my sisters to see what favors I can get them [to] do for me next. If I want something from one of my sisters I say baby Venus baby Lyn, or Baby Isha needs it. I did no grow up with any brothers, only sisters and we all say 'she' more than 'he'. Unless I'm joking with my Dad or Alexis and I'm trying to con something out of them too. Hey I'm the youngest of 5 I've always tricked all of them what can I say!"
Last month, Vogue asked Serena if she and Alexis were finding out whether or not the baby was a girl or a boy. "We're waiting. [It's] a surprise," she said at the time. "We call it 'baby.'" Case closed! We'll have to wait until the fall to find out whether or not Serena and Alexis will have a daughter or son joining them at their upcoming wedding.