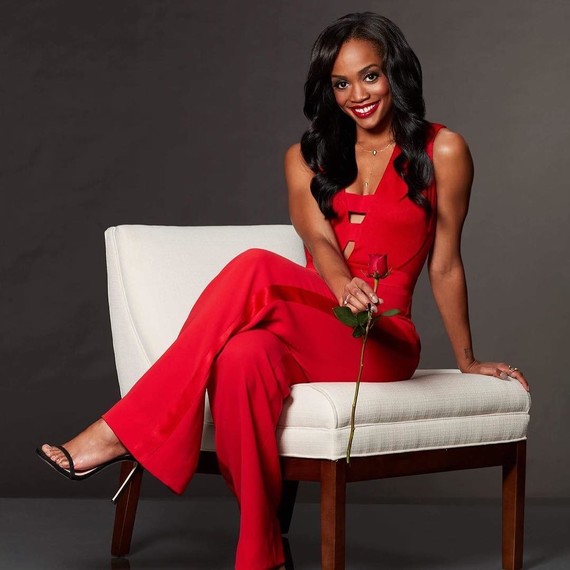 The Bachelorette star Rachel Lindsay is engaged! While the reality show's latest season has yet to premiere (it kicks off this Monday, May 22, on ABC), fans can already expect a happy ending for the Dallas lawyer. Just this week, we had a chance to see all of Lindsay's 31 prospective suitors and it turns out that one of them will be her husband! During a conference call on Thursday, Lindsay revealed the exciting news that she now has a ring on that finger.
"I am very much so in love and very much so engaged," E! News reports Lindsay shared. "I am getting my happy ending!"
Lindsay was one of the final four women on The Bachelor's previous season with Nick Viall. But even though she didn't make it to the last episode, we're excited to hear that she's now getting her happily ever after. We have no idea who her fiancé is just yet, but we're sure that the lucky guy must check off all the boxes on Lindsay's list. "[I'm] definitely [looking for] confidence, a man that's secure and self aware. I'm gonna bottle that all into one," she told Entertainment Tonight during her first official photo shoot for the season. "[I want a] guy who has good morals. And then a funny guy."
Plus, her pick has also received approval from another former contestant on The Bachelor, Corinne Olympios. "I'm really happy for her," Olympios shared with Entertainment Tonight. Excited to follow along and see who wins Lindsay's heart? So are we!