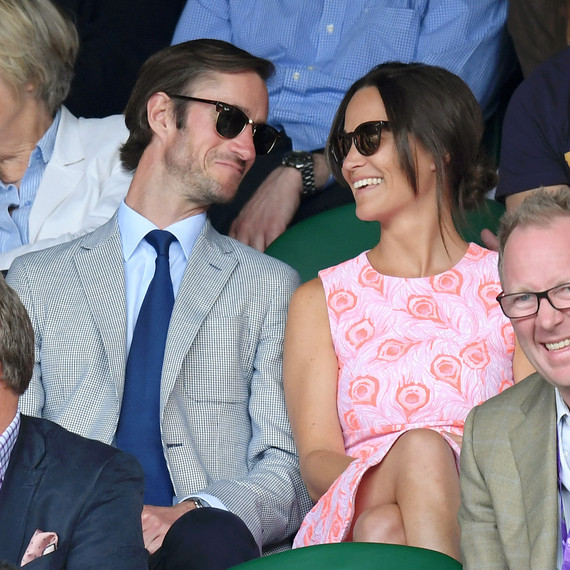 Pippa Middleton and James Matthews are just three days away from exchanging their vows, which means wedding preparation is well in the works. And we're loving all of the details that are coming in about the celebration of the year. Now, in addition to Middleton's possible wedding dress designer and how the bride's staying in shape before the big day, cake and tent details are circulating. (And they sound like they're only going to make the reception even more extravagent.)
Sources told E! News that the couple's wedding cake has been ordered from Domino Purchas. Looking at some of the London-based bakery's other creations, we can definitely expect an exquisite and beautifully decorated dessert for the big day—one big enough to feed over 300 guests, another source confirms. Apparently, the made-to-order cake costs around $3,000. While we'll have to wait to hear more about the way it looks after its reveal at the reception, we do have more details on the tent the guests will get to enjoy the cake under.
We already know that the celebration is set to take place at the Middleton family home following the ceremony at St. Mark's Church Englefield in Berkshire, and it looks like the structure for the reception is a lavish one, and definitely not your average wedding tent. According to People, the large, conservatory-style creation is made out of glass and is being built in the backyard of the 18-acre Middleton property. Reports mention that the makings of the tent were shipped over from Belgium and is being put together by Peppers Marquees. These details only make the highly-anticipated wedding sound even more magical, and we can't wait to hear more about the special occasion.