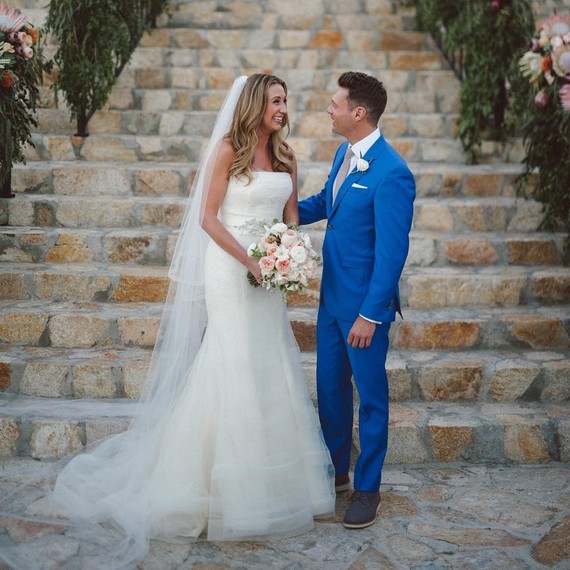 We love it when our favorite celebrities open up about real life details! And that definitely includes talking about the times they almost popped the question. Ryan Seacrest, the newly-minted co-host of Kelly Ripa's morning show Live with Kelly and Ryan, just shared some info about a time he was seriously considering getting engaged.
"So, let me ask you a question," Ripa—who just celebrated her 21st anniversary with husband Mark Consuelos—started out on the May 3 airing of the show, according to Us Weekly. "Have you ever been engaged?" Fortunately, Seacrest, who is currently dating model Shayna Terese Taylor, took the personal question completely in stride.
"She says it as if, 'Do you have plans for dinner?'" the Seacrest joked about the casual way Ripa asked the question. But he then admitted that he's been close to proposing before, although he's never actually been engaged. "I did get close and I didn't do it and it was the right move," Seacrest explained. "But I love the idea—and I know you're going to ask me—of marriage because my parents have been married for 47 years, and so I have this thing—and you've been married 21 years."
Seacrest then went on to lighten the mood further by joking about his fears of screwing up a relationship, and added that if he waits long enough, he'll be old enough he won't have as much time to make marital mistakes. We believe in you, Ryan! In any case, we'll be watching closely to see if Seacrest decides to go ahead and pop the question.