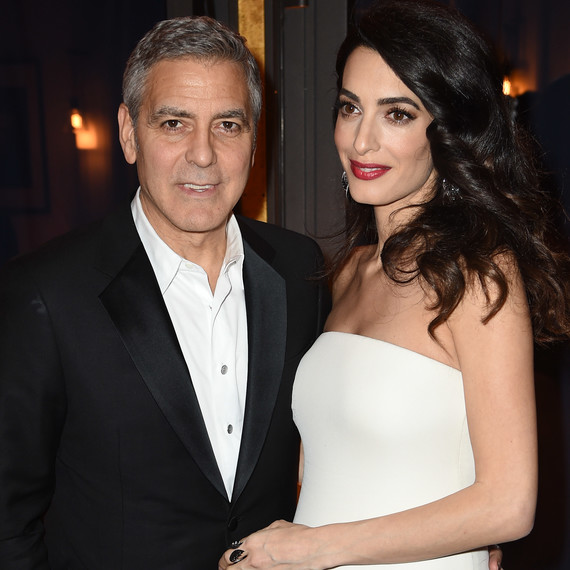 From movie sets to work in international law, and even babymoons, George and Amal Clooney are no strangers to world travel—and you know we love keeping track of their adventures! Still, it looks like the couple, who is expecting twins this summer, has made a decision and knows just the place to start life as a family of four. Surprise! It's London.  
According to E! News, George and Amal are carefully planning every move and have tentatively decided on London as the right place for Amal to have the babies. From there, Amal intends to keep things very low-key for a while, and George (who sources say is "really excited to be a dad") is obviously as supportive as ever! While there's no guarantee the twins will stay in London for schooling, the couple plans to remain at their U.K. home for the children's first few years.
Since the news of Amal's pregnancy broke, George has been nothing but enthusiastic about his new role as a father. "We are really happy and really excited," he said, while still managing to keep the details private. "It's going to be an adventure. We've sort of embraced it all…with arms wide open." Seriously, how cute is this dad-to-be? With the due date coming closer and closer, we can't wait to see what baby-related escapades pop up next for this happy couple. We're sure they're both going to make amazing parents!