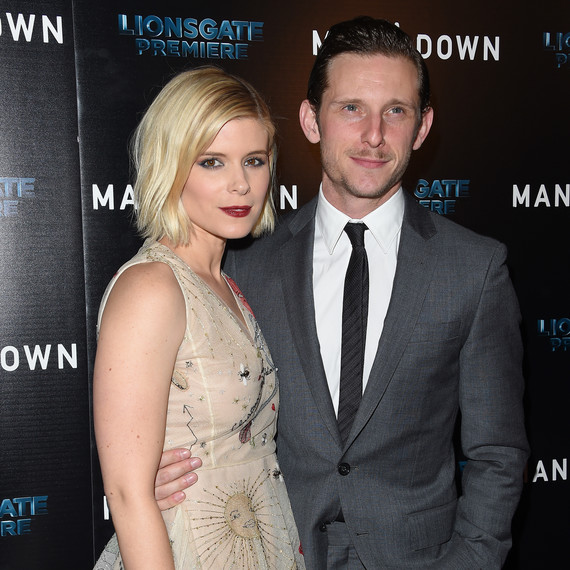 If there's one celebrity wedding detail we're always dying to hear about, it's what the bride-to-be is going to wear. So it should come as no surprise that we were pretty excited to learn that Kata Mara, who just announced her engagement in January, has already found her dream gown—and she's sharing which bridal trend she isn't planning on wearing down the aisle. The actress, who met her fiancé Jamie Bell on the set of Fantastic Four, also opened up about her secret to finding a wedding dress so quickly.
"It's taken care of," Mara told People of finding her wedding dress. She added that the potentially trying task was made easy thanks to the help of her stylist, Johhny Wujek. "It's not totally done yet. But yes, very easy, all because of him." Wujek joked that the pair has telepathy, as he and Mara both had the exact same designer in mind from the very beginning. "I knew the designer," Mara said. "I knew before we really said it out loud. I knew in my head it was going to be that one."
Although Mara is still keeping quiet about the specifics of her dress and its maker, she was willing to share one major detail: The wedding trend she wouldn't be sporting on the big day. When asked if the gown would be boho in style, the actress was quick to answer with a clear "no." Her stylist backed up the statement, saying the dress would be "noho." So while we know it won't be a laid-back, bohemian number, we are wondering what style is closest to her heart. Something super chic, perhaps? We'll be eagerly awaiting more details as the couple's wedding day gets closer!