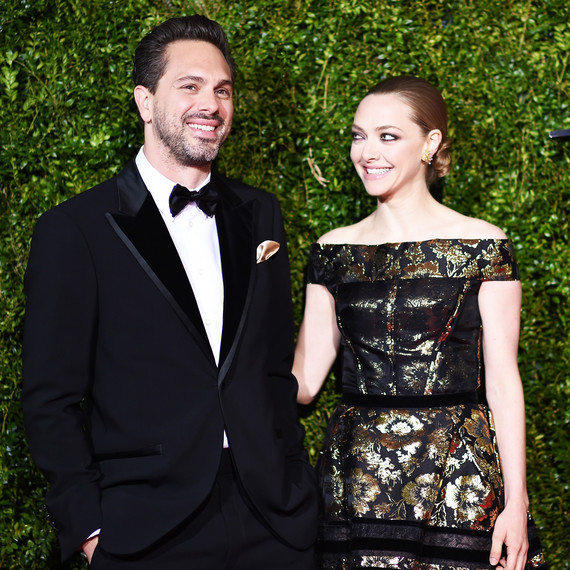 It must be hard to plan a wedding when you've had so many in your life…well, kind of. Amanda Seyfried, who has played the part of "bride" many times in her acting career, is getting ready for two real-life roles she's always dreamed of: wife and mom.
Seyfried, who is on the cover of the February issue of Vogue Australia, opened up to the magazine about becoming both a wife and mom in a very short time span (within two months of each other Seyfried and actor Thomas Sadoski got engaged then announced that they were expecting). "I've never been more excited about anything more in my life," she said to the magazine. "And ready." 
32 Amazing Celebrity Engagement Rings
Despite her star power, Seyfried is taking a different approach to her big day. "I don't want to be the center of attention," she said. "I get to go to premieres and get dressed up all the time. I went to the Met Gala last year in a wedding gown designed by Riccardo Tisci; I've played a bride a billion times."
Seyfried and Sadoski met on set of The Way We Get By, and have been dating since last March. Even before dating, Seyfried has always known one thing about her wedding day: she won't be wearing a white dress. "I got married so many times in my life—on screen," she said to E! News. "I don't want a white dress! I've worn so many of them. You know what I mean? The fact is, that kind of stuff is less about the ceremony and more about the commitment." We're sure whatever she ends up wearing on the big day—white or not—will look absolutely stunning!
16 (Awesome) Nontraditional Wedding Dresses