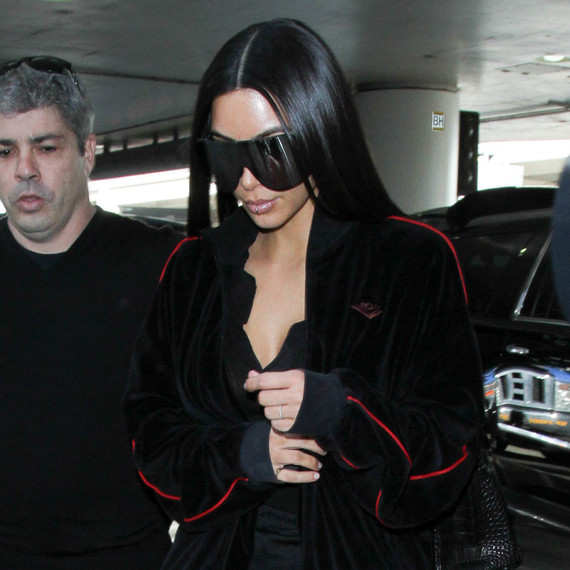 Kim Kardashian is finally easing back into the spotlight. Following her Paris robbery in October, the reality star took a much-needed four-month social media break. Kim posted her first Instagram a week ago, and since then she's shared photos of what's important to her: Kanye, North, and Saint. For the first time since Paris, Kim is heading out of the country, and was seen wearing a very un-Kardashian piece of jewelry at the airport.
A Never-Before-Seen Photo of Kim Kardashian's (Other) Wedding Dress!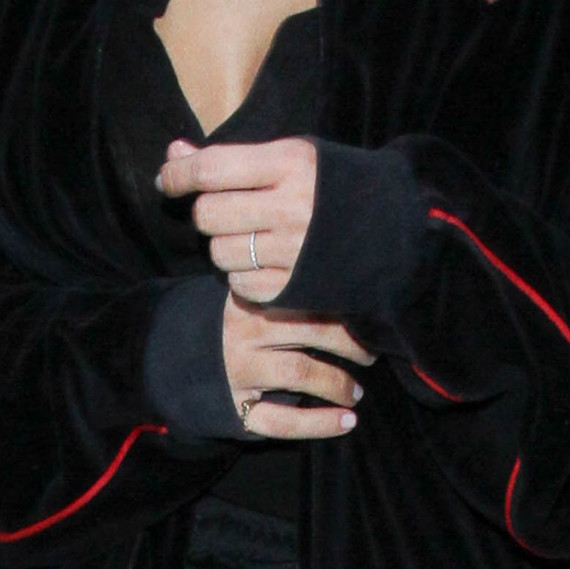 In place of her stolen 20-carat engagement ring (that she may be getting back!), Kim wore a very minimal wedding ring. The thin band, encrusted by diamonds, is a huge difference from the $4 million gift Kanye gave her in August.
Kim is heading to Dubai for her longtime makeup artist Mario Dedivanovic's makeup class. He'll be using Kim as his muse to teach the class some of his signature beauty techniques. At the airport, Kim wore a Yeezy x Adidas tracksuit, which is definitely appropriate for the 16-hour flight. From her Instagram, it looks like sister Kourtney's boyfriend, Scott Disick, will be traveling with her.
This Is What It's Like for Kim Kardashian to Get Ready for a Wedding