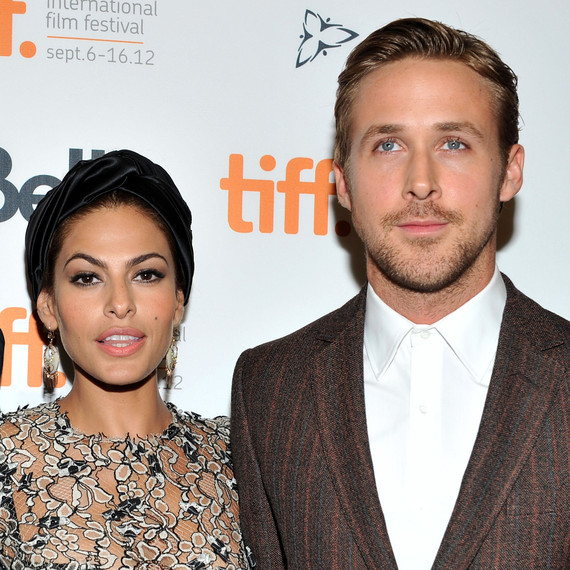 It's no secret that the movie La La Land has been one of the most-talked about movies of the season. So when Ryan Gosling won the Golden Globe for best actor in a comedy/musical for his role in the production, no one seemed more surprised than him! The actor gracefully accepted the award, and dedicated his very personal speech to his leading lady—Eva Mendes.
Gosling began his speech by joking with Ryan Reynolds, and thanking his co-star Emma Stone and La La Land director Damien Chazelle for everything they accomplished with the award-winning film. Then, things turned into a more personal note. Warning: You will start tearing up.
Golden Globes 2017: The Best Red Carpet Dresses to Inspire Your Bridal Look
.@RyanGosling's #GoldenGlobes speech is so heartfelt. pic.twitter.com/mnWYcH120v

— NBC (@nbc) January 9, 2017
"I would like to try and thank one person properly and say while I was singing and dancing and playing piano and having one of the best experiences I've ever had on a film, my lady was raising our daughter, pregnant with our second, and trying to help her brother fight his battle with cancer," Gosling said. "If she hadn't taken all that on so that I could have this experience, would surely be someone else up here other than me today. Sweetheart, thank you."
The award winner continued on to thank other members of the family. "To my daughters, Amada and Esmeralda, I love you. And if I may I'd like to dedicate this to the memory of her brother, Juan Carlos Mendes."