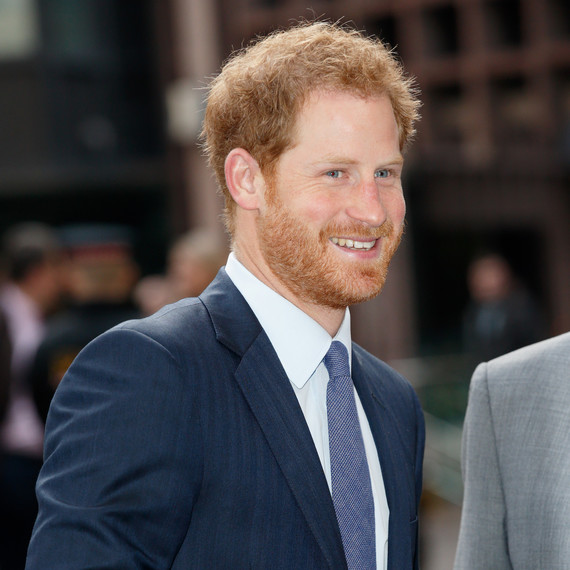 This relationship keeps getting more and more serious! The Daily Mail is reporting that Prince Harry met with Meghan Markle's father, but this isn't the first time the two have spoken. Thomas Markle Jr, Meghan's brother, said that their father has known about the relationship from the start. In fact, the first time he met Harry was a while back.
Meghan Markle Makes Her Relationship With Prince Harry Official By Wearing His Initials
"He first met Prince Harry about six months ago out in Toronto," he shared. So, from our timeline, it seems he met the Prince right when the couple started dating. "He's pretty happy about Harry and he's extremely proud of her," Thomas said. He continued to say that Meghan and her father's relationship is "amazing" and "they're very close and they always have been." We think it's safe to say any father would be happy if his daughter brought home a Prince!
This news proves that this is a serious relationship. Meghan has met Prince William and Duchess Kate, and Harry has met her father. Keep it up, you two!
WORLD EXCLUSIVE: First pictures of Prince Harry and girlfriend Meghan Markle on date in London https://t.co/XurKUPYtxJ pic.twitter.com/YpplYLhTak

— The Sun (@TheSun) December 15, 2016
Just a month ago, the first picture of the most-talked about couple emerged. The two spent some much-needed time together right before the holidays, when they were spotted Christmas tree shopping and attending the theater. We're hoping 2017 is even better for Harry and Meghan—and maybe has an engagement in store for them!