The tennis pro first teased fans with an Instagram of a silly food-themed ring. She followed up with the above snapshot of her and fiancé Alexis Ohanian, also taco-fied. But deep in the depths of Reddit, she also posted the original image, revealing the proposal piece we've all been waiting to see.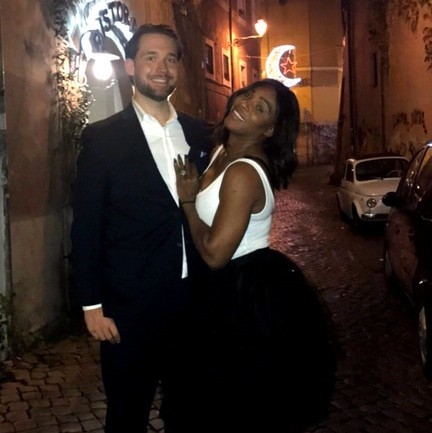 It's not surprising Williams used Reddit to make the official reveal—Ohanian founded it. The photo gives a glimpse at what looks like a gorgeous diamond, and a clear-as-day portrayal of the bliss the couple's been sharing.
Even now, Williams is all jokes, trolling the rest of us in the best of ways. The post was titled "Engagement shoe game" and seeded in the Sneakers subreddit, as if we aren't all really staring at what's on her finger.
Obviously, we're all taking the bait, so keep 'em coming girl—we're dying for a close-up!