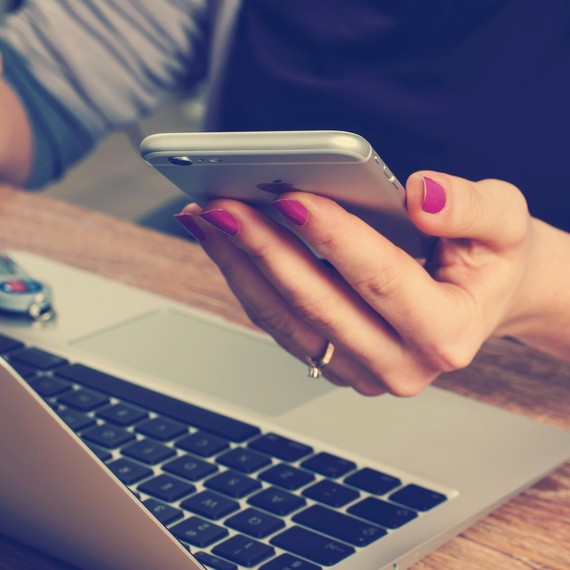 As much as you'll aim to completely disconnect on your honeymoon—and we hope you do!—chances are you'll want to text with your MOH, stalk your photographer for some early edits, maybe even check in with Mom and Dad. To that end, here are the best ways to keep your phone in working order while abroad.
Use a Messaging App
Perhaps the simplest way to stay in touch is to go through Viber, Skype, or WhatsApp, which allow you to text people for free (just make sure they download the app, too!).
Buy a Local SIM Card
First, this only works if you have an unlocked phone, and each carrier has its own policy. Click here for Verizon, AT&T, Sprint, and T-Mobile. Once you've completed the process, you're free to purchase a local SIM card, which you can buy at airport newsstands for around $10 to $15. (Note: if you're, say, road-tripping through Europe, you'll have to buy one card per country.)
European Honeymoon Destinations You Haven't Heard of—Yet
Stick with Your Carrier
T-Mobile offers unlimited data (on 2G) and texting—not to mention calls for a flat rate of 20 cents per minute—in more than 140 countries. Sprint also scores big here, with all plans including global roaming for unlimited text and data (also for 2G speeds) in almost 150 destinations. Note, though, that data speeds will be slower. AT&T, meanwhile, offers Passport packages (from $40) for unlimited texting, but data is capped (ranging from 200MB to 800MB). And on Verizon, you can pay $25 to use your phone in 140-plus countries and receive 100MB data allowance, 50 cents for sending a text (5 cents to receive), and $1.79 per minute to talk. (Just $15 more gets you 100 minutes of talk, 100 sent texts, unlimited received texts, and 100MB of data.)
Go with Google
It's Project Fi pre-paid phone service, that is. It works the same way domestically as abroad, enabline your phone to automatically and securely connect to the destination's fastest local network or available WiFi (and you'll never know when the phone toggles between one network and another). All you have to do is insert the provided SIM card into your phone. Plans start at $20 per month, and includes unlimited talk and text, WiFi tethering, coverage in more than 135 countries, and 24/7 live support. Data—which runs at 4G speeds—costs $10 per GB, and you only pay for what you use (so if you buy 3GB but only go through two, you'll get that $10 back). And it recently launched a family plan, for an additional $15 per person. One drawback: the service is only compatible with Nexus 6P, 5X, and newly announced Pixel and Pixel XL phones.
Your Ultimate Honeymoon Checklist