In the selfie, which Kerr also shared on Instagram, she smiles, seemingly in the car, with her round-cut diamond flanked by two diamonds on either side in full view. No, that's not merely the glow of a happy bride-to-be: Kerr selected a Snapchat filter that has become a favorite of celebrities and civilians alike: the gold butterfly crown. "Sunday fun day!" Kerr captioned the cute photo.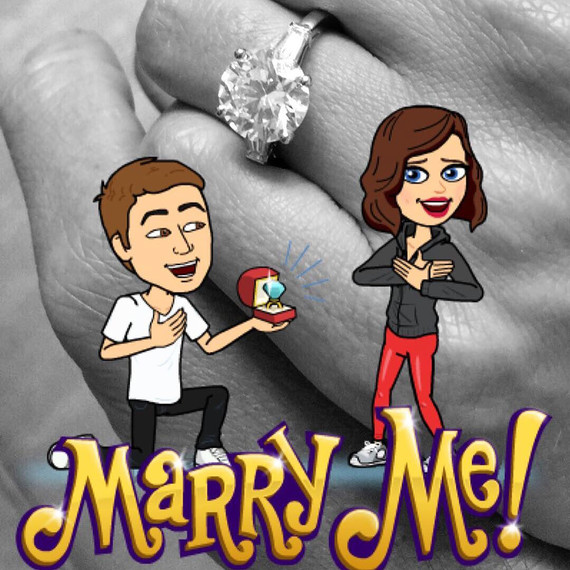 Kerr began dating Spiegel a year ago after meeting at a "work dinner for Louis Vuitton" and finding him "sweet, really kind, and smart," Kerr told Net-a-Porter's The Edit.
The two have a lot in common: Kerr says they're both "homebodies … He's 25, but he acts like he's 50," she told the magazine. "He's not out partying. He goes to work in Venice [Beach], he comes home. We don't go out. We'd rather be at home and have dinner, go to bed early." It turns out, Spiegel is also quite thoughtful: He recently gave his fiancée a techy gift that turned her California crib into a dream home, where her son, Flynn, whom she shares with ex-husband Orlando Bloom, can play and enjoy a garden. Here's hoping for many more Snaps from the bride-to-be!
Find Out More About the Gift Evan Spiegel Gave Miranda Kerr