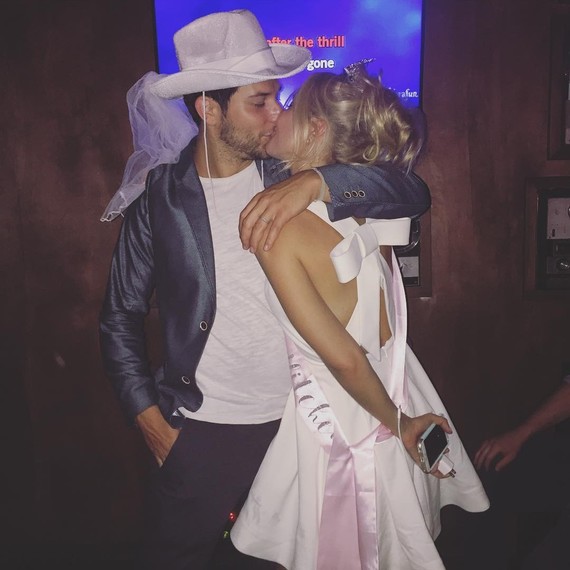 Pitch Perfect pair Anna Camp and Skylar Astin are adorably inseparable, as evidenced by their joint bachelor-bachelorette party this past weekend.
From what we can gather from Instagram, the acting duo held a country-themed get-together at Chatsworth, California's Cowboy Palace Saloon, where karaoke, line dancing, and too-cute photo-ops were the night's main activities.
Anna Camp Dishes on Wedding Plans to "Pitch Perfect" Co-Star Skylar Astin!
But that's not all. Maid of honor Bonnie Ryan and bridesmaid and co-star Brittany Snow 'grammed another celebratory event this weekend: Anna Camp's pitchure-perfect (sorry, not sorry) bridal shower, which looked like it was classy, summery, and chic.