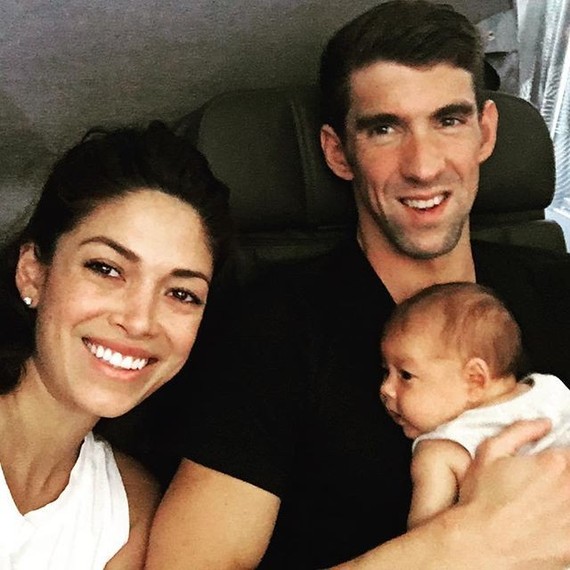 Last night, Michael Phelps' fans watched the swimmer earn his 19th gold medal in the 4x100-meter freestyle relay, including his two biggest fans: his fiancée, Nicole Johnson, and their three-month-old son, baby Boomer Phelps. But ever since the Olympian's longtime love posted an Instagram photo holding her custom Olympics-themed shoes (and matching nails), we've had our eye on another bit of gold—that ring on her finger!
The two most adorable fans ever have been gearing up for the games for weeks, with Johnson posting a few sweet snaps on Instagram: of Boomer in an Olympic onesie …
And snuggled up in an USA Team blanket …
And finally, Facetiming with dear old Dad about his gold medal.
He needed filled in because he fell asleep during the actual awards ceremony. "The moment when I got to see my amazing family in the stands," Phelps posed on Instagram. "@boomerrphelps was sound Asleep.... Haha!! Love you guys so much and thank you for all of your support!!!"