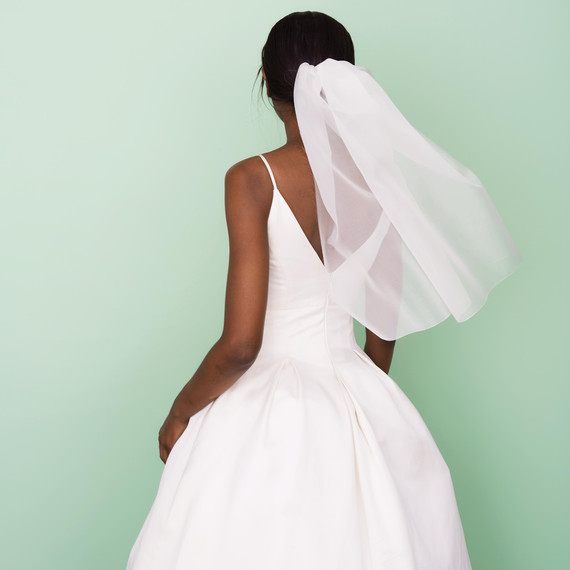 THE TOOLS
Fabric of choice
Metal comb
Liquid seam sealant
Sewing needle and thread that matches fabric color
Hot glue gun
Make Your Own DIY Paper Flower Crown
HOW TO
1. Choose a fabric that suits your dress, such as textured organza, fishnet tulle, silk organza, or dotted tulle, then cut it to your preferred length (our veil is 24 inches) and width (1 yard should do it), allowing one extra inch to attach the fabric to the comb. For organza, secure the cut edges with liquid seam sealant.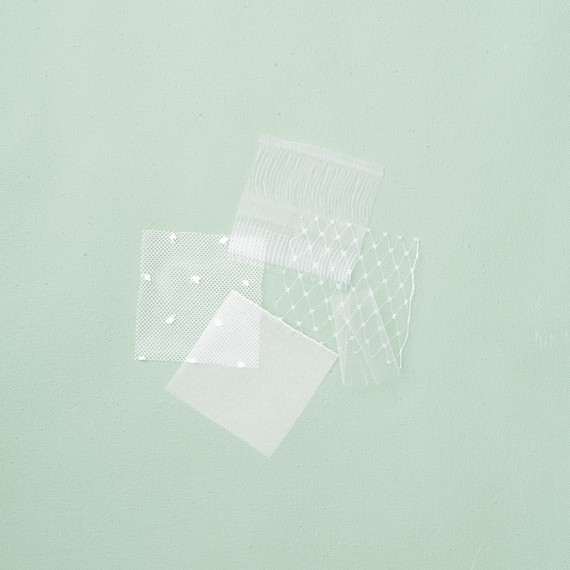 2. Make a straight stitch along the edge you'll attach to the comb; leave the end unsecured. Pull the thread until the fabric gathers to fit the comb's width.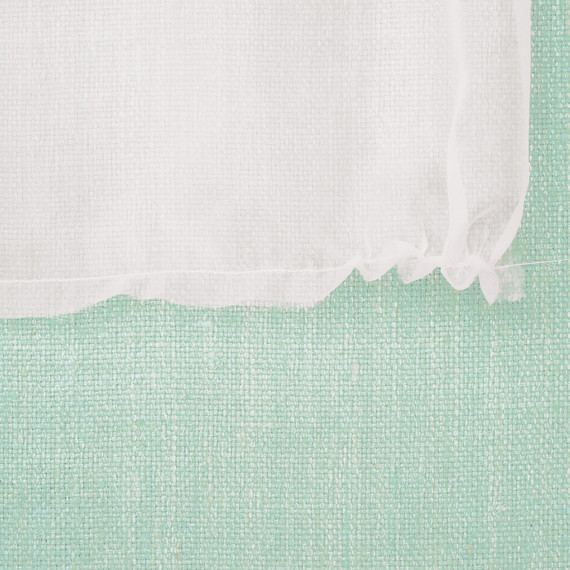 3. Hot-glue the gathered edge to the comb and let it dry; slide the teeth in just above your bun.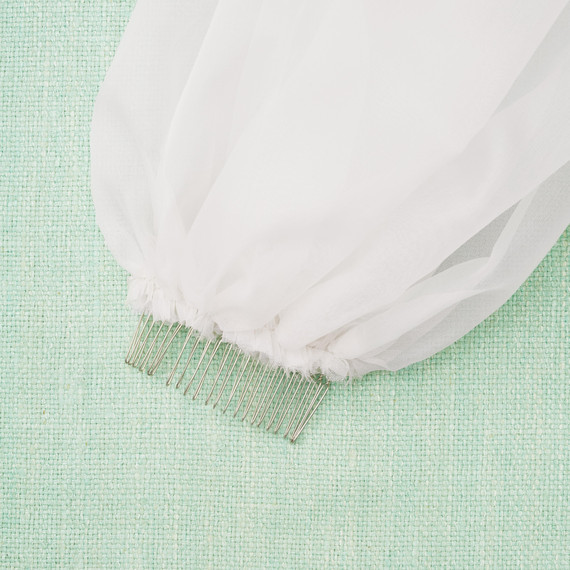 DIY Wedding Projects