E! News just released the show's promo, and Mimi fans won't be disappointed. In a little over a minute, the iconic diva goes from lounging in sexy lingerie and tights (bachelorette party get-ups, anyone?) asking, "Is this a normal outfit for people to wear?" to goofing around with friends, family, and staff in typical Mariah fashion.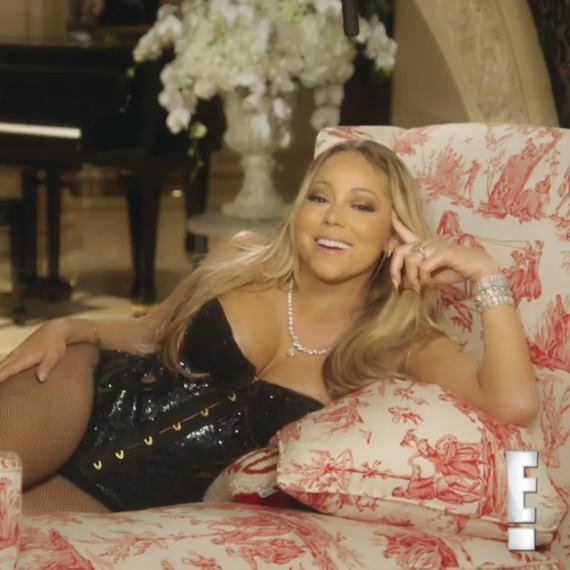 And, for the wedding-obsessed (us), there's plenty of eye candy to go around. Between flashing her ginormous rock and talking wedding plans with someone on the phone (who may or may not think she wants a boatload of wedding animals—hint: she doesn't), the star also gives us an insider peek into wedding dress shopping.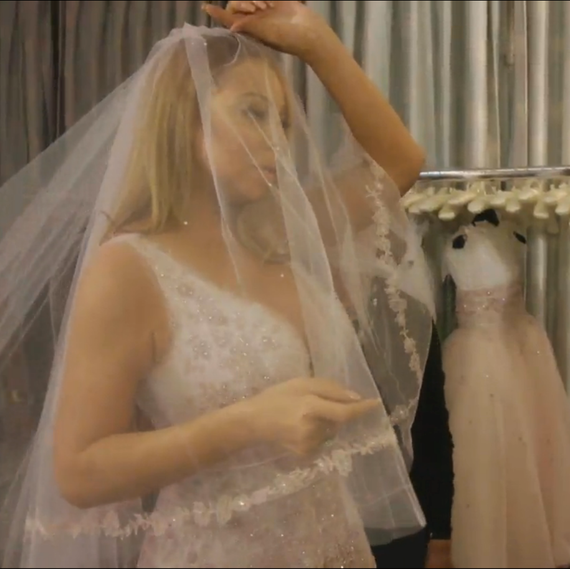 If the intricate beading and breathtaking plunge on that dress are any indication, we'll be swooning over the real deal come the big day.
Watch the full promo above, and then pull out your fav Mariah hit to celebrate.