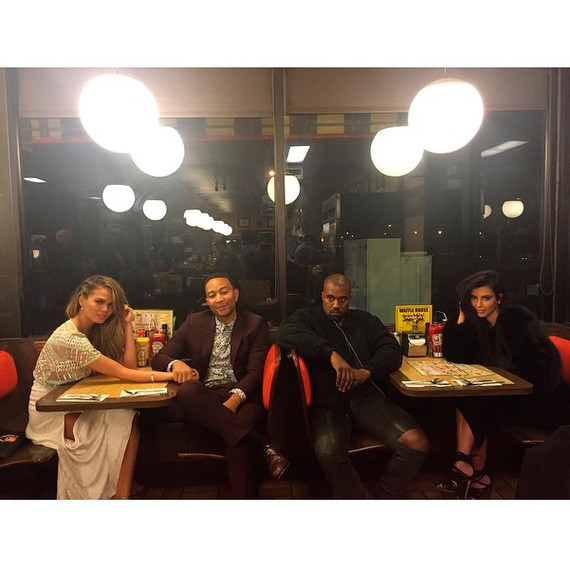 Celebrity couples: They're just like us! They get into stupid fights at weddings. Yes, believe it or not, while everyone else was oohing and ahhing over John Legend's song for Kim Kardashian and Kanye West's first dance, his wife, Chrissy Teigen, was less than impressed, or so she revealed during an appearance on Kim's most recent "Inner Circle" installment. The reason? "John and I got in the biggest fight at Kim and Kanye's wedding that you've ever seen in your whole life," the model said of the May 2014 Italy nuptials. "You know when you think everything's about you? I was like, 'We ruined the wedding and everyone noticed' and everyone's like 'No, not really, nobody noticed.'"
 
20 Times Kimye Gave Us Serious #RelationshipGoals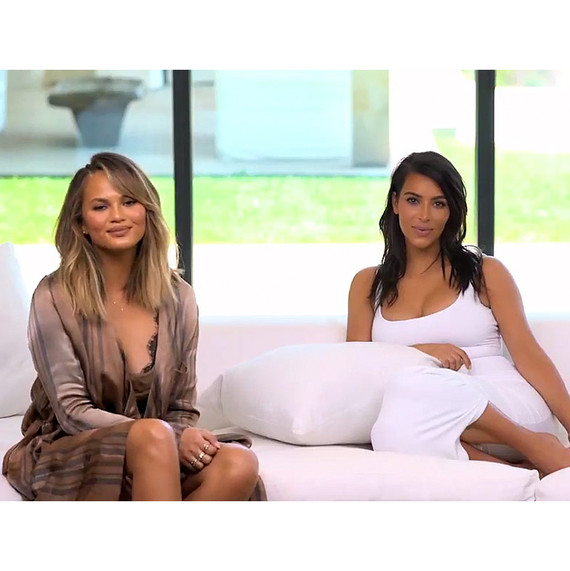 Coincidentally, Kim also argued with Kanye the day of Chrissy's September 2013 wedding to John Legend—also in Italy (see our exclusive photos of their big day)! "I didn't go because [North] was just born and I was so fat and I was like 'I have nothing to wear' and so then he kept texting me being like, 'Babe this is the most beautiful wedding,' 'Babe this is so pretty, I really wish you were here at Lake Como.' …  "We got into the biggest fight. I was like, 'Just stop texting me—go enjoy the wedding, cause you're making me feel so bad, and I'm so fat!'"

There you have it! Just like the rest of us, when celebs attend weddings, things don't always go as planned … and then they laugh it off. 
 
Relationship Secrets from Married Celebrities