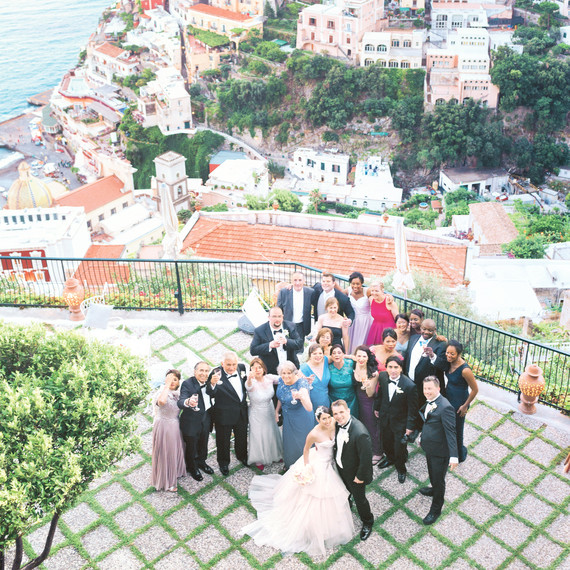 Planning a destination wedding has many similar elements to a local wedding—you've got to figure out the ceremony, reception, bridal party, and dress, for example. But then there are the differences, like finding an officiant and helping your 75 guests make travel plans. Here's what you need to do.
1. Decide On a Place and Date
These two go hand and hand. If getting married in a certain destination is your dream, such as Miami, you'll want to research weather patterns so you don't inadvertently choose a date during hurricane season. If you can visit any sites you're interested in, go for it; if not, call prospective resorts and talk to their event planners. Don't just rely on photos and details on their websites. (Make sure your cell phone plan includes international calls, if relevant.)
Up and Coming Destination Wedding Locations
2. Devise a Budget
While brides and grooms don't normally pay for guests' travel expenses, you'll still be putting lots of dollars out for things like the reception, flowers, and a photographer.
3. Come Up with the Guest List
Start out with your dream list but then be realistic: Will your elderly relatives be willing and able to fly to Jamaica or Italy? Or keep the list small from the start if you have a modest budget.
4. Research Marriage Requirements
Many countries require you to arrive a few days before the wedding can take place, while others make blood tests a necessity. 
5. Make Your Travel Plans
Book your flights and hotel accommodations early to get the times and days you want.
Marriage License Checklist
6. Create a Wedding Website
It's the perfect place to keep your guests informed. Update your site whenever you have more details to share, such as hotel accommodation info.
7. Mail Save-the-Date Cards
Do this about nine months before the big day. Give the date and location of your wedding and your wedding website address.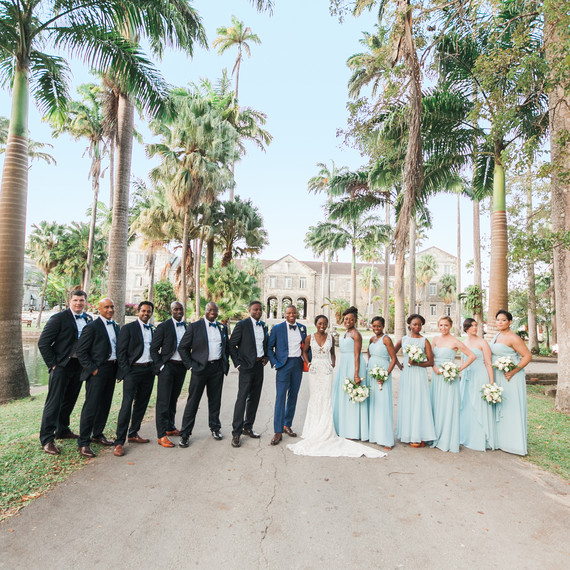 8. Pick Your Bridal Party
Pick your favorite gal pals—this is no different than if you were marrying in Cleveland, with one caveat: If anyone will be very pregnant on your wedding day, she may not be able to fly.
9. Work With Your Resort's Planner to Find Vendors
You'll need recommendations for services like a photographer, musicians, florist, and officiant. Again, before booking anyone, make phone calls to each vendor rather than putting all your trust in the hotel's suggestions.
Cute Ways to Ask Your Friends to Be Bridesmaids
10. Get a Passport or Visa
If you're getting it for the first time, apply at least 12 weeks ahead of your departure since it could take months to process, especially during the busy spring and summer seasons. 
11. Book a Block of Hotel Rooms
Ask for a group rate if you guarantee a certain number of rooms.
12. Order Your Dress
Think about the climate on your wedding day. If you're getting married in the mountains, a strapless gown may look out of context. Order your dress about nine months ahead so it arrives in the salon with plenty of time to get all your fittings done before you hop on a plane. 
13. Order the Bridal Party Attire
The girls' dresses should be ordered about six months ahead and the guys' outfits about four months ahead.
The Best Wedding Dress Shopping Tips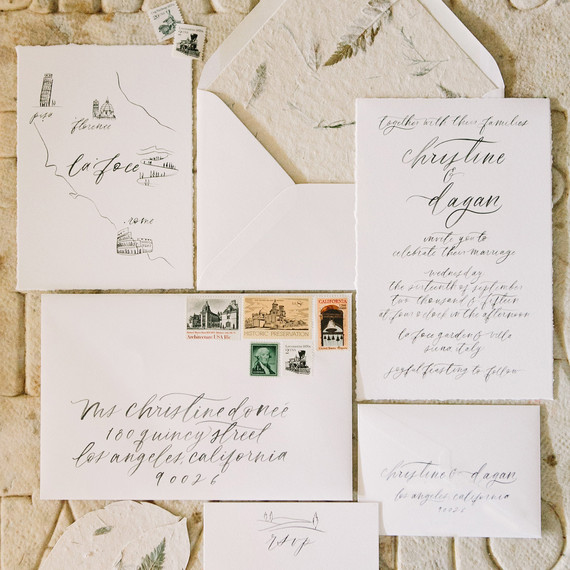 14. Book All Vendors
Get signed and countersigned contracts from the musicians, caterer, baker, etc. Everything you discussed and ordered should be listed.
15. Send Out Invitations
Do this eight to 12 weeks ahead of the wedding.
16. Go Shopping
Your to-buy list includes wedding rings, favors, bridal party gifts, and honeymoon clothes.
17. Help Guests Pack
Add a section of packing tips to your wedding website so guests will be prepared. They may know to take bathing suits to a beach destination but may not pack a hoodie for when the sun goes down and the wind picks up. If you're planning any special dinners, they'll be dress-code-ready and won't show up in shorts and tees when dressier attire is expected. 
18. Plan Guest Transportation
From a hotel van picking up guests at the airport to shuttles driving them around to different wedding events, providing reliable transportation is just one way guests will feel cared for by you and glad they made the trek.
19. Confirm Every Detail with Every Vendor
Two days before the wedding, call the officiant, caterer, photographer and all other vendors to make sure everyone knows arrival or delivery times, addresses, and what they're doing/bringing to the wedding. Give them your groom's and maid of honor's phone numbers too.