The Martha Stewart Weddings team gathered at my home, along with Martha, to raise a glass and kick off the summer.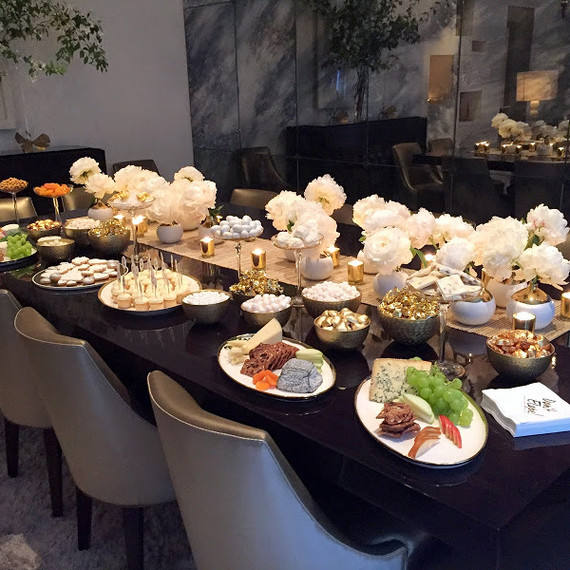 A buffet was set up in my dining room with mini eats like baby carrots, red Belgian endives, green beans, raw radishes, breadsticks, figs, and other fresh and dried fruits, along with candy from Dylan's Candy Bar, mini cupcakes from Georgetown Cupcake, and royal frosted cookies. 
Amazing Dessert Tables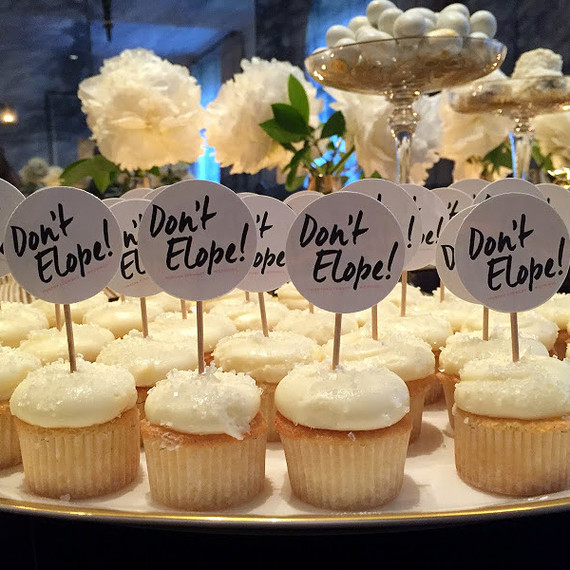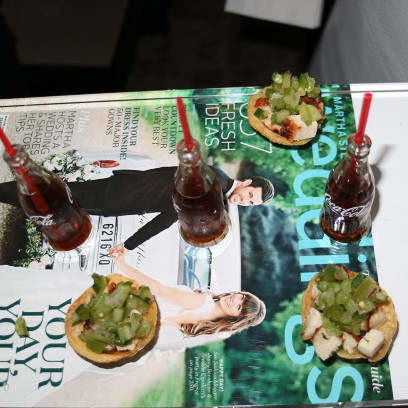 Trays designed by Peter Callahan were passed around carrying Peter's delicious hors d'oeuvres and mini drinks, including fried chicken sliders and Rum & Cokes, as well as Old Fashioneds garnished with candied bacon. Incorporating images from our magazine gave the lucite trays a personal touch.
Delicious Food Bars for Your Wedding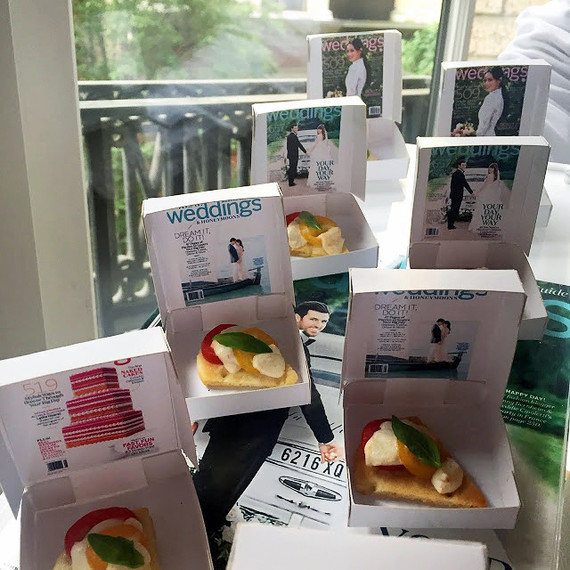 Peter also served mini pizzas topped with cherry tomatos, buffalo mozzerella, and basil, which were packaged in mini pizza boxes, decorated with the covers of recent Martha Stewart Weddings issues.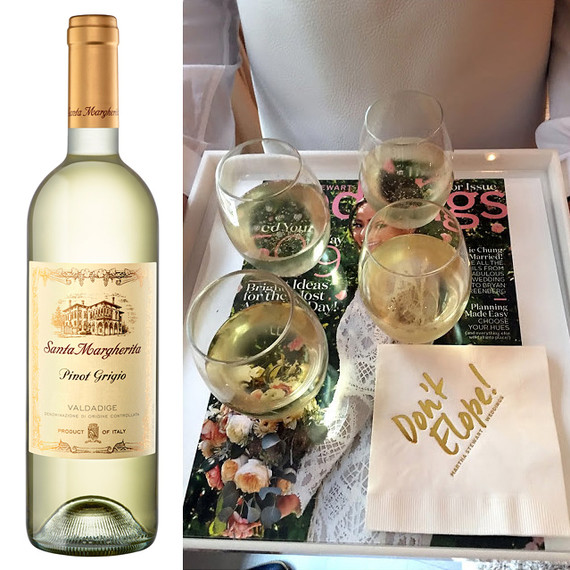 Guests sipped on Pinot Grigio from Santa Margherita wines paired with cocktail napkins featuring the night's "Don't Elope!" slogan.
How to Choose Wine for Your Wedding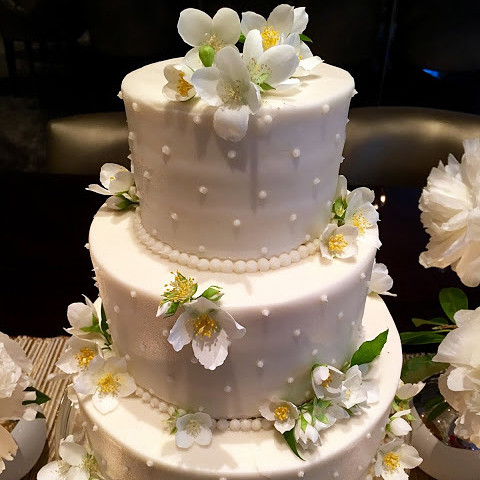 Along with cupcakes, the team enjoyed a wedding-white cake from One Girl Cookies.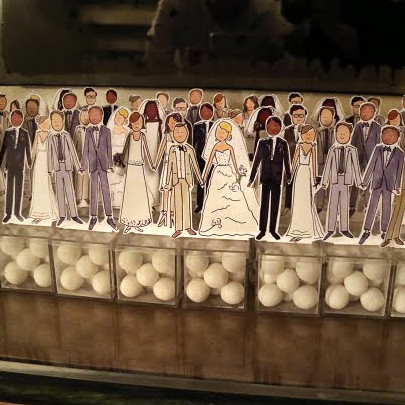 What's a Martha Stewart Wedding party without favors? I sent guests home with a box of candy from Sugarfina, topped with artwork designed by yours truly!