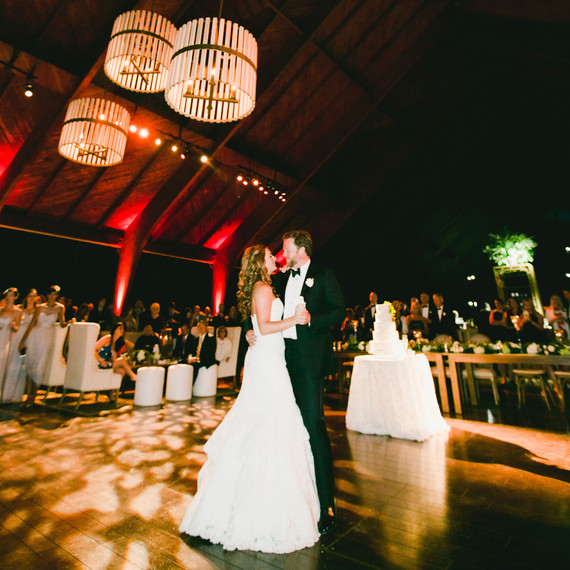 The first dance with your new partner should be special, memorable, and represent your relationship. But there are some songs that everyone uses for their first dance. We've enlisted the help of Danny Chaimson of The Gold Coast All Stars in Chicago and The Golden Coast All Stars in LA to round up some new ideas and freshen up the list of overdone ballads.
71 First Dance Songs from Real Weddings
"To me, great first dances start with finding the right emotion you want to elicit," says Chaimson. "Here are some great songs that aren't very commonly used."
"The Man in Me," Bob Dylan
A classic Dylan song with warm tongue-in-cheek humor, and a general sense of the romanticism found in the realness of truly great relationships. Bonus points for being the theme to The Big Lebowski.
"Lovin' In My Baby's Eyes," Taj Mahal
Taj Mahal's soulful tenor brings this rare gem to life with a tender, loving melody complemented by some great down-home harmonica playing.
"Stay With You," John Legend
We like "All of Me" as much as the next person, but for an unexpected choice, go with this more soulful, inspiring track with an R&B and gospel feel.
"Nothing Even Matters," Lauryn Hill & D'Angelo
This is the kind of song where the room melts away, and it's just the two of you in love in the middle of the dance floor. It's also always a cool dynamic to incorporate male/female duets into first dances, and this song is one of the best (and most underused).
"Try a Little Tenderness," Otis Redding
This is the best example of a song that starts out slow, and then kicks into a serious second and third gear. Because of this, it opens up a lot of creative possibilities dance-wise, and is a home run for couples looking for a fun, unstuffy, classic soul feel.
"Unsteady," X-Ambassadors
Sometimes couples are looking to create dramatic, heavily romantic moments with their first dance. This song is a great choice for the couple that just wants to be locked into each other's eyes, and likes the idea of something more modern or alternative.
"She's a Rainbow," Rolling Stones
A far lesser-used Stones track, that for the right couple, provides an opportunity to really be creative, fun, and different with their first dance. The tempo changes and starts and stops allow for some really dynamic emotions to come through, and the thematic piano part conjures equal parts ballerinas and psychedelia at the same time. A super cool, unique choice.  
"XO," John Mayer 
This John Mayer cover of Beyoncé's song gets cool points for not being the original, and is a great example of a familiar, but outside-the-box romantic, acoustic guitar-driven ballad.
"Thunder Clatter," Wild Cub
This indie-rock song has a subtly driving upbeat feel that builds and builds until the earnest, "You're the love of my life" chorus at the end. It's a good choice for those looking for something modern, fun, and sweet that maintains an edge of hipness.
"Into the Mystic," Van Morrison
This is an absolute classic, but not used nearly as much as some other Van Morrison tunes ("Crazy Love"). It's a rare combination of a soulful, horn-drenched ballad that also benefits from the intimacy of being an acoustic guitar based song. The lyrics really tie into the idea of embarking on your new journey together, too.
"That's How Strong My Love Is," Otis Redding
A slightly unheralded gem from the incomparable Otis Redding. Hard to bring more genuine soul to a first dance than this one. When Otis testifies, "That's How Strong My Love Is," everyone in the room will feel it coming from you two—and believe it!
Listen to the Playlist on Spotify