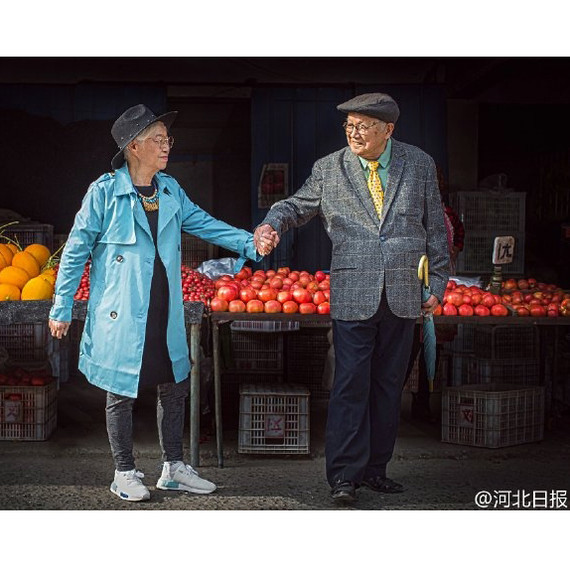 The Best Husband Award goes to Wang Lijin, A 95-year-old man from China, who put together a photo shoot with his wife of 64 years for their wedding anniversary. Wang met Huang Caozhen back in 1952 when he hired her, a seamstress, to make a suit for him, and the rest is history. In fact, all of the suits he wore in the photo shoot were hand-sewn over the years by his seamstress wife.
Marriage Advice from Happily Married Grandmas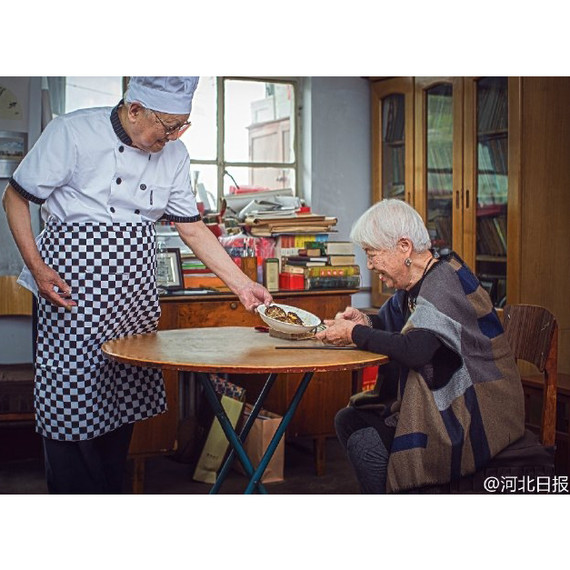 The photos were obviously too cute to stay under-the-radar for too long, and the couple has gone viral overnight thanks to their adorable love story.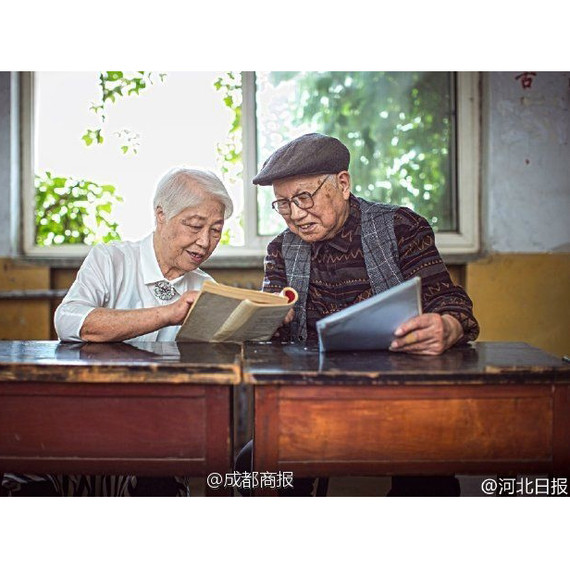 Mashable even reports that the photos have been used on billboards in shopping malls in the province where the couple lives.
Secrets to a Long and Happy Marriage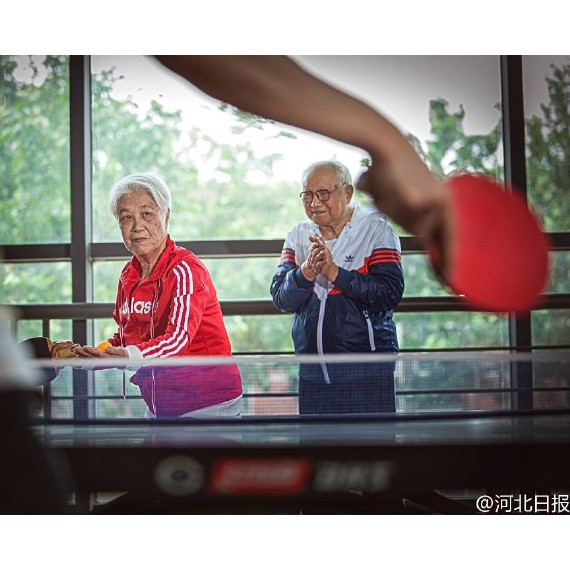 In the photo shoot, the couple poses together, doing all the activities they love, like cooking, playing table tennis, reading, and standing outside a basketball court, looking ready to go shoot some hoops.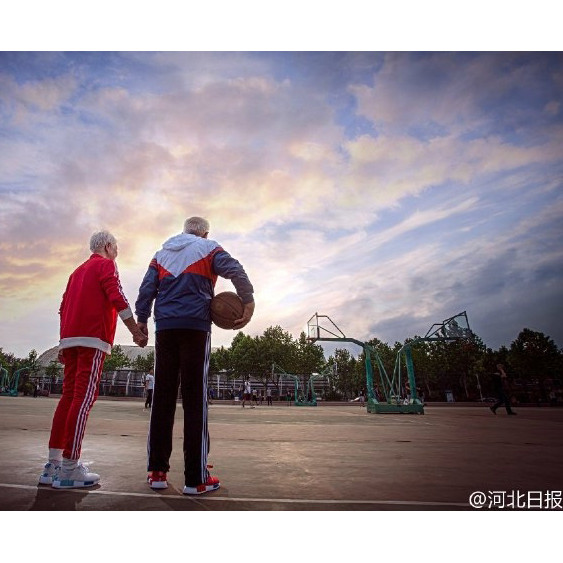 In a speech Wang gave at a family event, he teared up, thanking his "wife, mother of their children and grandmother of their grandchild" for all the happy and loving years they have shared together.
Tips for Awesome Engagement Photos