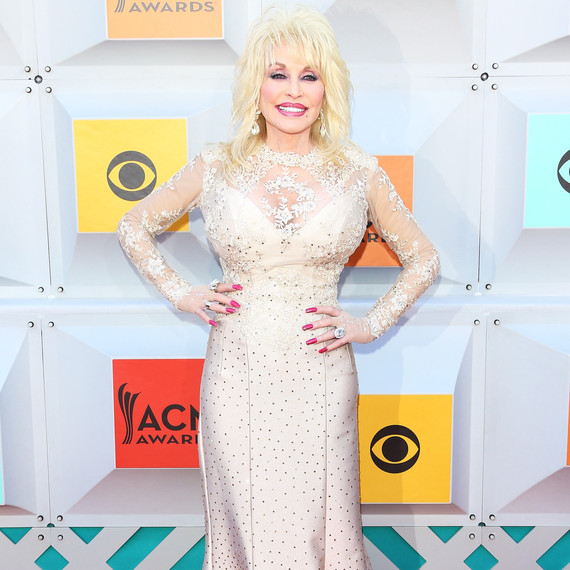 Country singer Dolly Parton, who recently turned 70, just hit another big milestone: 50 "rockin' years" married to her husband, businessman Carl Dean. To celebrate their golden anniversary, the pair renewed their vows in a quiet, hometown ceremony on Memorial Day weekend.
Find Out When Your Favorite Celeb Couples Got Married
"If I had it to do all over, I'd do it all over again, and we did," Parton told Rolling Stone of renewing her vows. "I'm dragging him kicking and screaming into the next 50 years. Wish us luck. In all honesty, the only way I was able to get Carl to do any of this in the first place was that it was a great opportunity for us to raise money for some very worthy causes."
Viola Davis & Julius Tennon Renewed Their Vows
Since their intimate ceremony on May 30, 1966, Dean has famously kept out of the public eye for the entirety of the couple's marriage, but love for his wife and a compassionate heart are bringing the elusive hubby out into the open, as photos from the sure-to-be-tear-jerking ceremony will be auctioned off to benefit children's charity, Imagination Foundation.
Excuse us while we book tickets to Tennessee.