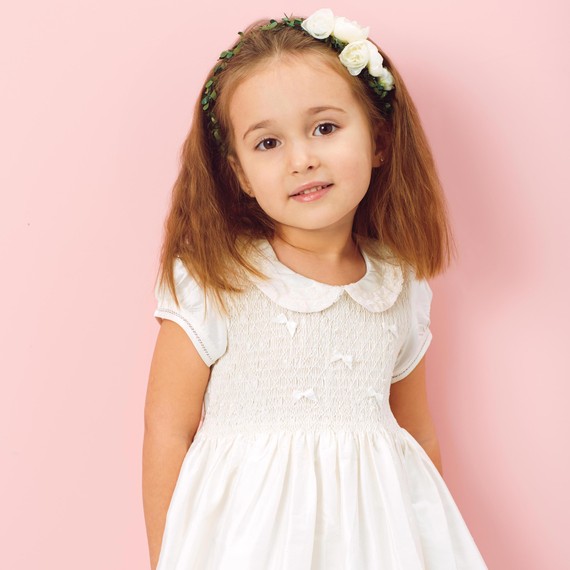 THE TOOLS
Oasis Rustic wire, 18 gauge
Boxwood garland
Slow cooker
Wax pellets
Plastic container
Mini ranunculus bush
Glue gun
Silk ribbon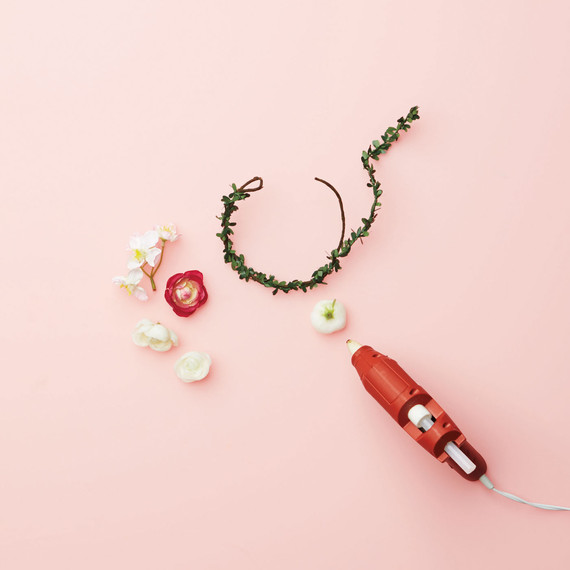 HOW TO 
Create a loop on each end of the floral wire.
Wrap wire with garland; bend into a circle.
Heat water in slow cooker on low. Put wax pellets in plastic container and place in water to melt.
Dip ranunculus in melted wax; let dry.
Hot-glue flowers to crown.
Thread ribbon through the loops and tie in a bow.
THE DETAILS
Oasis Rustic wire, $9, Save-on-Crafts.com; boxwood garland, $9 for 25ft, Belloccio.com; wax pellets, $9 for 1lb bag, BulkApothecary.com; mini ranunculus bush, $8, AFloral.com; silk ribbon (Mobuka Style #1400, color 31, 2in), $13.21/yd, MokubaNY.com.