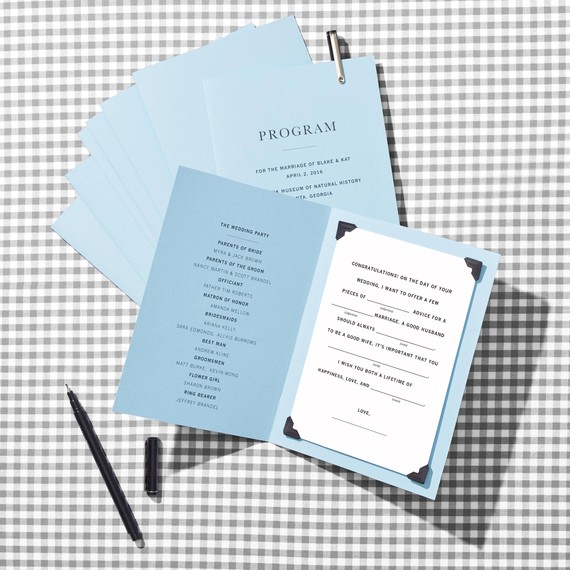 A _____ in your _____ is a great way to entertain guests before the ceremony. If you filled in the blanks with game and program, you're onto something. Here's how to do it. 
THE TOOLS
Paper
Photo corners
Clips
Pens
HOW-TO
Print, attach the pages to your programs with photo corners, and clip on a pen. 
Have ushers collect the sheets as everyone heads to cocktail hour. The best part? You can turn the pages into an instant guest book. Just stick them into an album for a lifetime of _____ reading. (Happy, hilarious, and sweet all apply.) 
THE DETAILS
Matte cover paper, $8 for 25 sheets, and Lineco photo corners, $5.50 for 250, paperpresentation.com.