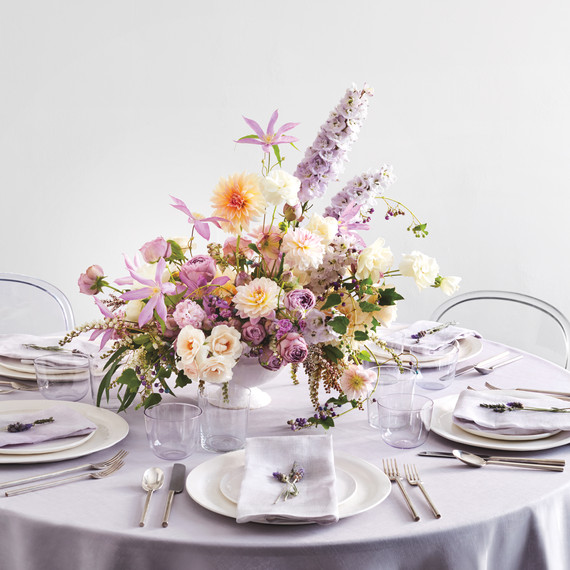 THE TOOLS
Plastic mixing container (larger than the vessel)
Plaster of Paris wooden stir stick
Powdered pigment in color of your choice
Vessel or vase of your choice 
Note: If your vessel is smooth, like a polished metal or glass, prep the surface with spray paint to give the plaster something to adhere to.
Paint brush (optional)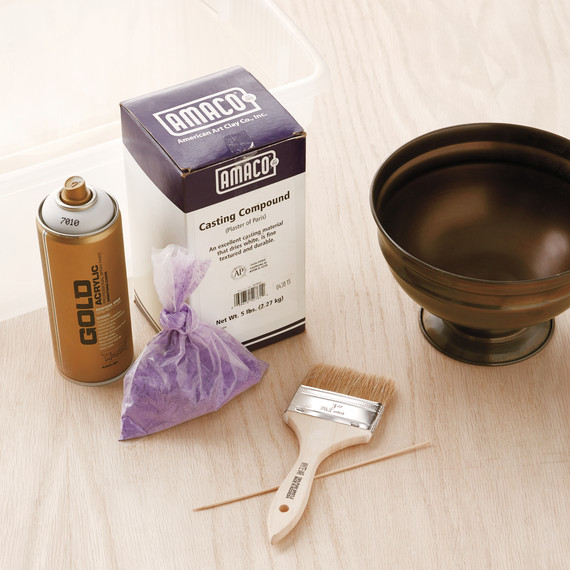 HOW-TO
1. Cover your work surface with a protective cloth. In a plastic container, add the plaster powder to water by sprinkling or sifting it on top (the ideal ratio for Plaster of Paris is 2 parts powder to 1 part water); tap the container to remove any air bubbles.
2. Continue adding powder until it covers the surface and ceases to be easily absorbed into the water. Using a wooden stir stick, mix together until it reaches the consistency of heavy cream.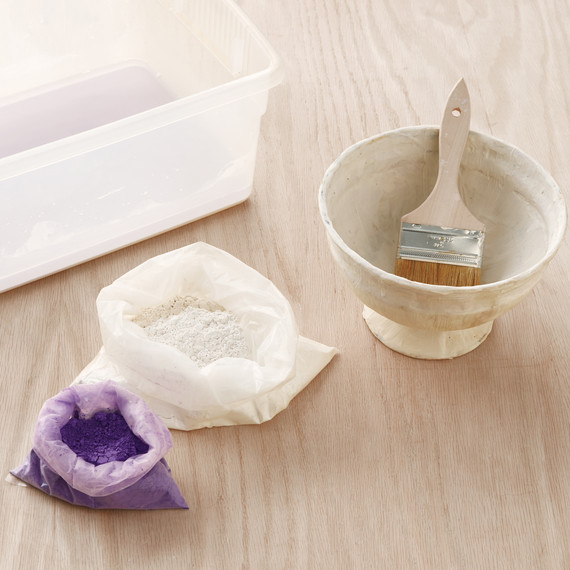 3. Add the powdered pigment and stir until color is dispersed. 
4. Dip the vessel into the plaster mixture, rotating it inside the container until it's well coated in plaster. Remove and let dry. 
5. If there are any bare areas or if you wish to build up more color and texture, use a paint brush and add more of the plaster mixture to the vessel.