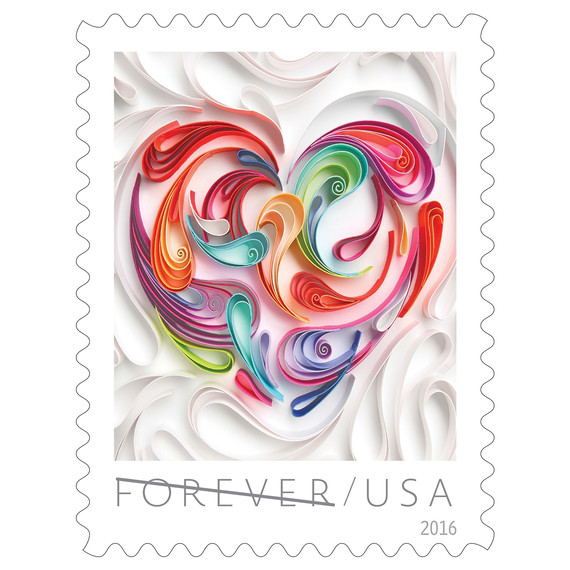 You'll want to look a little more closely at this year's "Love stamp"—the colorful new design depicts a work of art by paper artist and illustrator Yulia Brodskaya, who turned strips of paper and glue into a three-dimensional heart using a process known as "quilling." Though the stamp itself is not 3-D, it gives that effect.
The Postal Service will formally dedicate Quilled Paper Heart Forever stamps on January 12th in a ceremony at Dallas Love Field.
"Thousands of travelers at Love Field will take flight to destinations across the nation and around the globe," said Postal Service Corporate Communications Vice President Janice Walker. "Our beautiful Quilled Paper Heart Forever Love stamp evokes tranquility, peace and love as Americans correspond with beloved friends and family while away from home. And they're perfect for Valentine's Day cards." Not to mention wedding invitations!
First-day-of-issue postmarks are available by mail for 60 days and online at store.usps.com/store.