One year ago today, the actress and Good Charlotte guitarist tied the knot in an intimate ceremony at their Beverly Hills home. To celebrate, we're looking back at the pair's most memorable milestones.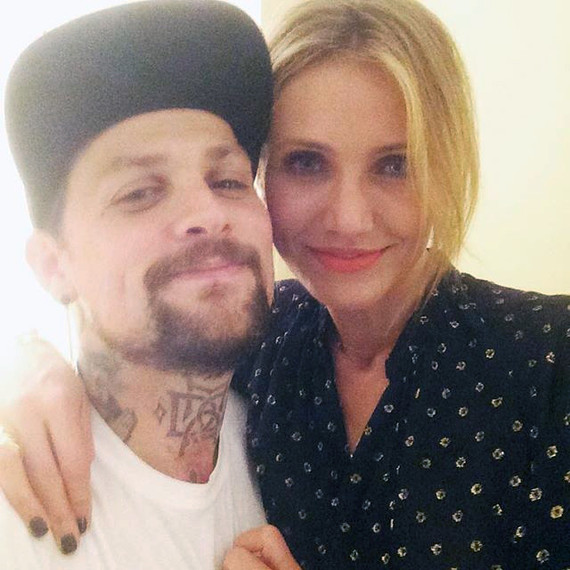 Their intimate backyard wedding (duh).
After a short engagement, the couple kicked off 2015 with a secret (and surprising!) backyard wedding in January. They followed Jewish traditions and appointed their famous friends as members of the bridal party—including Nicole Richie and Drew Barrymore. But our favorite detail is that Madden reportedly dropped the ring on accident. Can't you just hear Diaz's intoxicating laughter at that moment? Adorbs!
That super-cute kiss-cam smooch!
Talk about love and basketball! Just three weeks after their wedding, the newlyweds were more than ready to partake in the Jumbotron tradition at a Lakers game.
Madden's sweet sentiments. 
"Happy Birthday to my Beautiful Wife," Madden captioned an Instagram photo posted on Diaz's birthday in August. "My best friend and Everything else- there's so much I could write. I'm the luckiest guy alive- I get to spend the rest of my life right here. I love this Woman!! Many more Baby!!" 
... And touching tattoo tribute!
Shortly after their private wedding, Madden debuted a public display of his love—in the form of ink spelling out his wife's name across his chest.
That time he talked kids.
"I have a great family, so I'm lucky I've gotten to experience all the joys of having a family," Madden told WHO magazine. "I love kids, yeah." The musician is already an uncle to twin brother and bandmate Joel Madden's kids, Harlow and Sparrow, and with Diaz reportedly taking some time off from acting, it seems that starting a family might just be next for these two!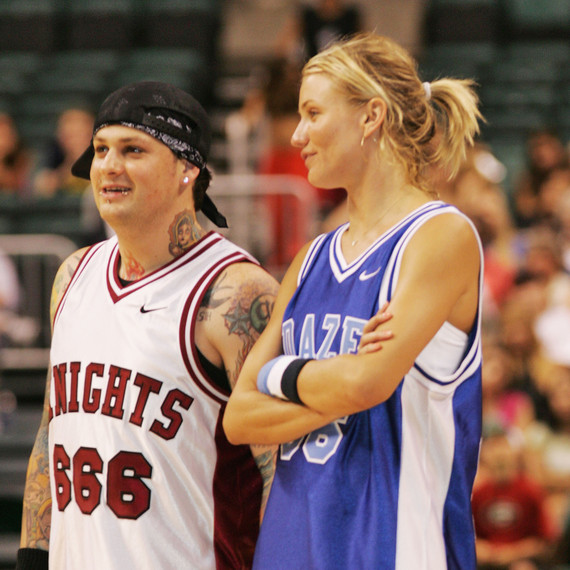 This fun throwback—from before they were a couple.
Way back in 2004, ten years before they reconnected and began dating, the stars played on opposing teams at the NSYNC Challenge For The Children Celebrity Basketball Game at Office Depot Center in Sunrise, Florida. (Fun fact: Cameron was there to support her then boyfriend, Justin Timberlake!) 
And this. Just this. 
"You have to find someone else in the same place as you are," Diaz told Cosmopolitan. "Timing is everything. If you get into a relationship where you want something the guy doesn't want, it's never gonna work. You're never going to get him to be in that place ... No matter how old you are, finding the guy who's in the same place as you are and wants to show up is the only way a relationship works, period." #Truth