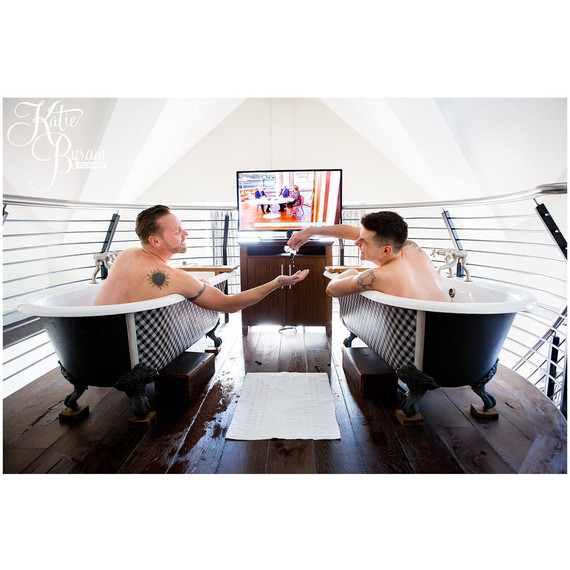 When John Taylor asked his wedding photographer, Katie Byram, if she could take "comedy" photos of him and his best man, Andy Pemberton, Byram wasn't sure what to expect. But when she arrived at the hotel, "John opened the door in a bathrobe and said with a cheeky smile, 'Hello Katie, we've been expecting you,'" Byram told Buzzfeed.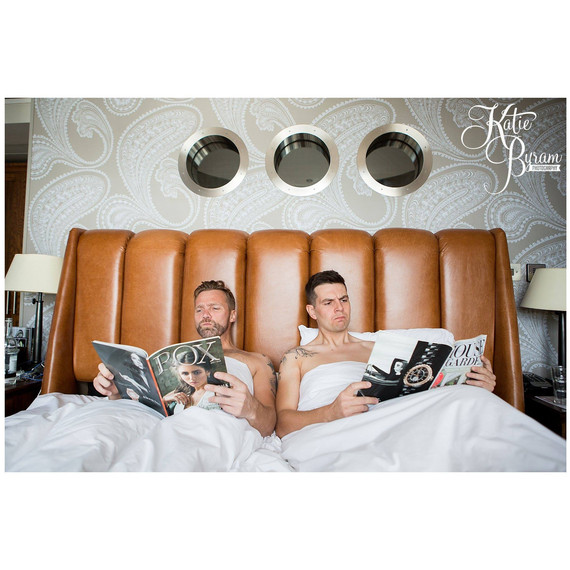 In the silly, 20-minute session that followed, Byram captured the Englishmen's shared sense of humor. "I normally take photographs of guys putting on their ties and button holes, but they wanted something a lot less traditional and a lot more fun," she said. "We were roaring with laughter through much of it."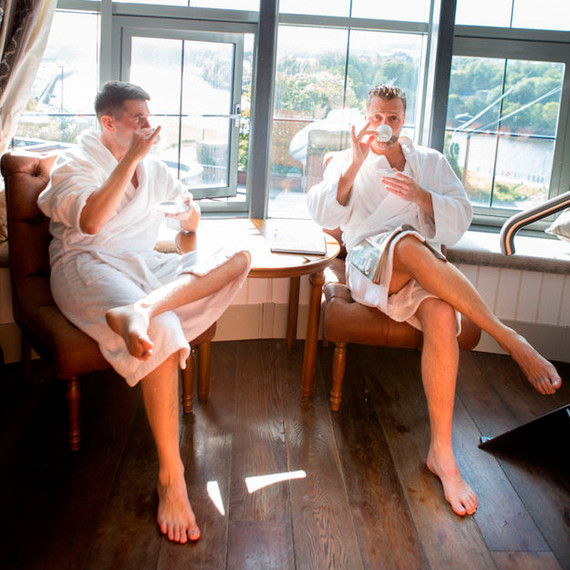 We'd have to concur. A few of the priceless pictures include the guys spooning and in bed, watching the "telly" as they bathe, side by side, and enjoying a cup of coffee in their bathrobes.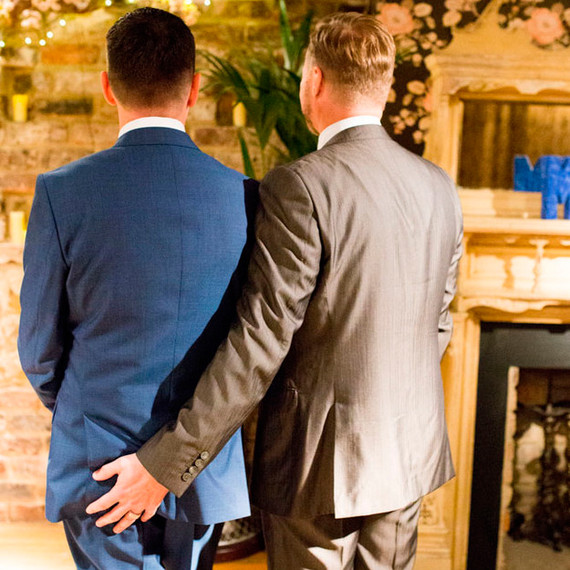 The closeness only continued throughout the big day, with the best man giving new meaning to having the groom's back! As for the bride, Lisa? "She totally gets the bromance and loved the photos when she saw them!" Taylor said. Added Byram, "I think Lisa knows that Andy comes as part of the package."